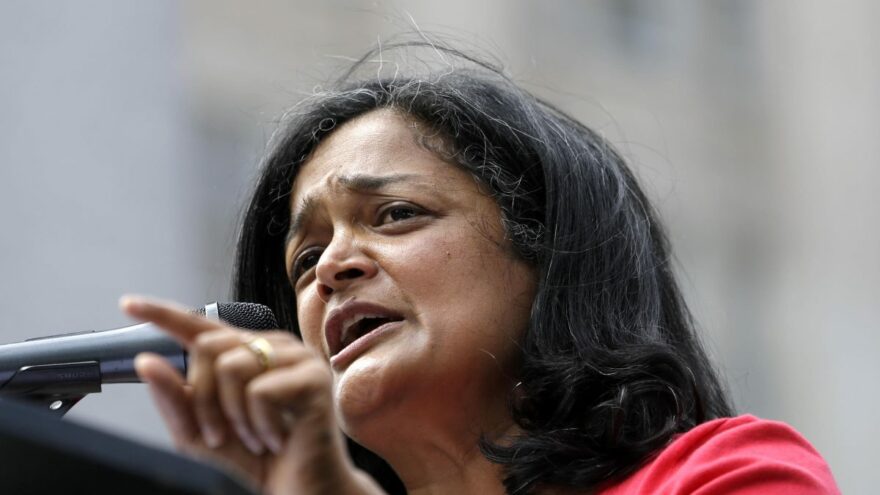 Jayapal: Biden Needs to 'Take Executive Action' on Agenda
December 21, 2021
Monday on CNN's Situation Room, Congressional Progressive Caucus Chair Pramila Jayapal (D-WA) urged puppet President Joe Biden "to take executive action, so that we truly can build back better and deliver on the very agenda that he laid out and that progressives have been at the forefront of fighting for this entire time."
"I have to be clear that we are also going to, at the same time that we work on legislation, call on the president to take executive action, so that we truly can build back better and deliver on the very agenda that he laid out and that progressives have been at the forefront of fighting for this entire time," Jayapal said.
Translation: we're not going to let a flawed thing like democracy stop the left from putting its Big-Government agenda into action, seizing all power, and "fundamentally transforming" this country.
She added, "[T]he president needs to take urgent executive action on a number of things, and we're going to meet tonight as a Progressive Caucus and talk some more about that." "We need to use every tool in the toolbox and that's both legislation and executive action."
Jayapal and her cohorts want no obstacles to their aims, even if it means demanding that the President unilaterally overruling any principled opposition to them.