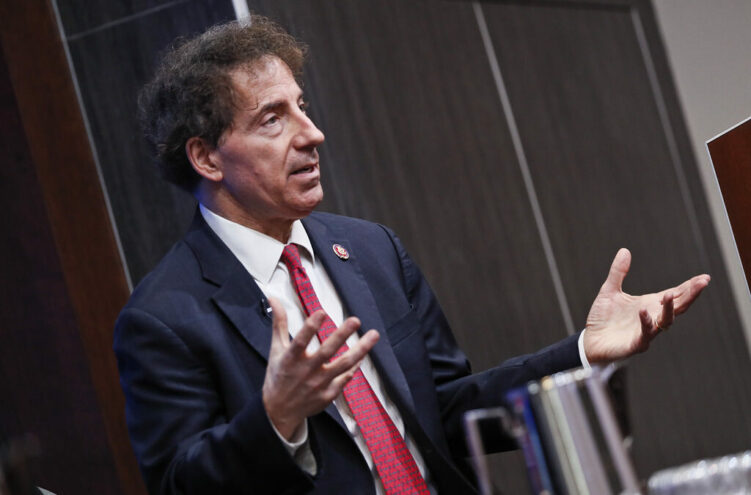 Jamie Raskin: 'We Clearly Have a Fascistic Movement' in GOP
January 5, 2022
Wednesday on MSNBC's Morning Joe, Rep. Jamie Raskin (D-MD), a member of the misnamed House Select Committee on the January 6 Attack, argued falsely that today's GOP is "clearly" a "fascistic movement" because the Party members do not accept the fraudulent results of the 2020 presidential election.
Arguing that former President Donald Trump questioned the courts and the election counts in various states in an effort to rev up his troops and propagandize them, Raskin ranted, "We have to talk about fascism in U.S. democracy because we clearly have a fascistic movement. We have a political party that has positioned itself outside of the constitutional order and does not accept the outcome and the results of elections that do not favor them."
Yes, and that party is the Democrat Party, which has never accepted the legitimacy of Trump's 2016 presidential defeat of Hillary Clinton.
"And that's an essentially fascist attitude when you reject the basic premise of democracy that we accept the official and legitimate results of an election. And you don't keep questioning the courts and questioning all of the counts in order to rev up your troops and to propagandize them."
The hypocritical Democrats have challenged every single presidential election won by Republicans in this century. Had they not stolen the 2020 election through widespread voter fraud, they would be howling relentlessly that Trump's victory was illegitimate. The only fascism is their own.