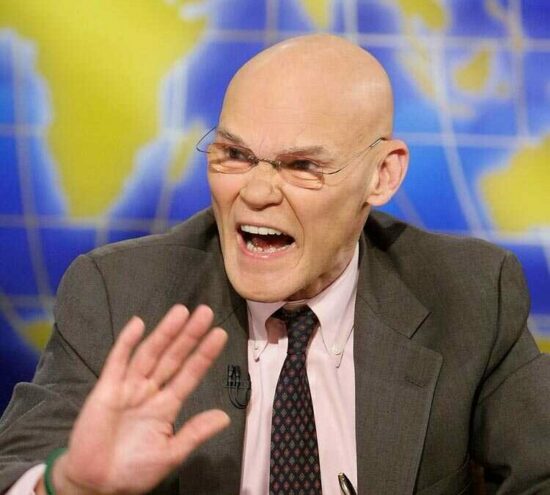 James Carville Whines: No One 'Fears' the Democrat Party
April 21, 2022
Tuesday on MSNBC's The Beat With Ari, longtime Democrat strategist and media propagandist James Carville lamented that no one "fears" the Democrat Party.
The host began by noting that the party is "a big tent" in which a growing number of opinionated voices weigh in on topics like "strategy, the Senate, Manchin. Do you think that's a drag?" he asked.
The crotchety demagogue Carville replied incoherently, "It's totally a drag. It's also an enthusiasm drag. If you're not excited about what the Supreme Court is going to do, I don't know what does…"
"And the problem Democrats have, Ari, is that no one fears us," he continued. "They are weak and all they are going to do is talk bad about each other. Literally, you can't govern without fear. You can't have a political party."
Those are very interesting admissions from a party strategist. You can't govern without fear? Can't have a political party unless it engenders fear? That sounds an awful lot like authoritarianism, not democracy.