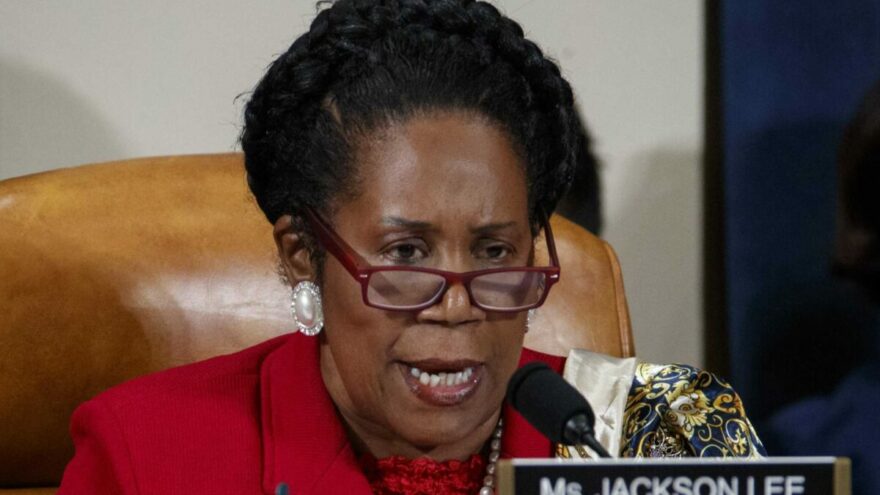 Corrupt Rep. Sheila Jackson Lee Considering Houston Mayoral Run
March 17, 2023
Rep. Sheila Jackson Lee (D-TX) is mulling a run for mayor of Houston, Texas, according to reports.
Semafor first reported Jackson Lee's potential mayoral run after speaking to three sources familiar with the congresswoman's plans. Jackson Lee herself declined to comment on the matter when reached by phone, but her former district staffer Trey Daniels claimed Jackson Lee was asked to "seriously consider" running for the position by prominent elected officials, constituents, and faith and community leaders.
The Houston mayoral race will be held later this year and is already turning out to be a crowded race. If Jackson Lee were to run, she would likely have the most name recognition after having a long career in politics. Jackson Lee is currently serving in her eleventh term in the House.
Jackson Lee currently represents Texas's Eighteenth Congressional District, which includes a lot of inner-city Houston and the surrounding area. The eighteenth district has been Downtown Houston's district since the early 1970s.
Semafor noted that prominent House Democrats in recent years have been making a run for mayor as a "possible career capper," acknowledging that former Rep. Karen Bass (D-CA) successfully ran for Los Angeles mayor last year, while  Rep. Jesus "Chuy" Garcia (D-IL) ran for Chicago mayor this year, but was unsuccessful for the second time.