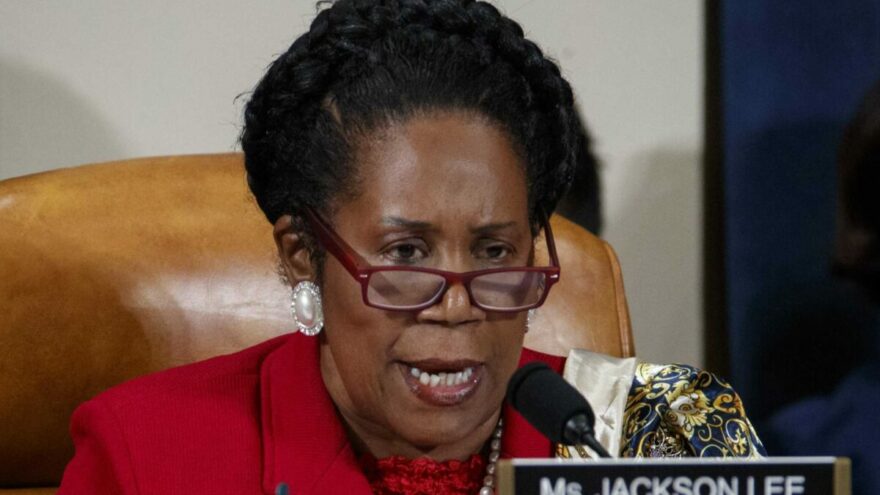 Jackson Comes Unhinged Over Criticism of 'Patriot' Soros
July 14, 2023
During a heated Thursday House Judiciary Committee hearing, unhinged Rep. Sheila Jackson Lee lost it while defending prominent left-wing billionaire philanthropist George Soros as a "patriot."
The moment came following critical comments made by a Republican on the committee, Rep. Thomas Tiffany (R-WI), who noted any sanctuary city in the U.S. would "almost certainly" have a "Soros prosecutor" over its jurisdiction.
"Let me ask you this: first of all, we have accusatory commentary of Soros DA's. Let us not put an individual that is not here, a contributing American, and jeopardize his life, or always throwing his name out in the most ugliest of ways," Jackson Lee said before beginning her questioning of one of the law enforcement witnesses at the hearing focused on crime associated with criminal illegal immigrants.
"I am offended by that. Mr. Soros does not deserve that. He is an American and a patriot, and he also comes from a minority community, one might say, and you create a dangerous situation. That's unfortunate," she added.
A patriot? Arguably no single living person has wielded so much subversive influence over this nation than Soros, who funds radical causes, open borders politicians, and pro-crime prosecutors, mayors, and governors. Defending him as a patriotic American tells you everything you need to know about Sheila Jackson Lee and her comrades in today's Democrat Party.