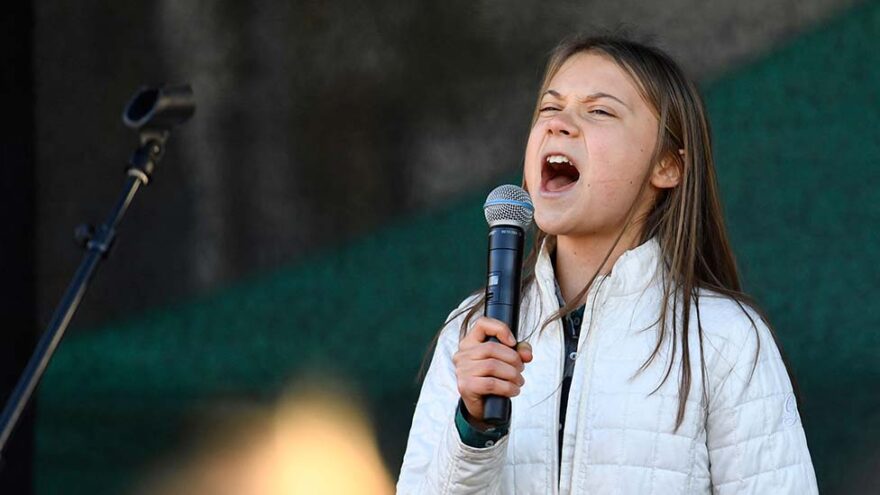 Israel Removes Thunberg from School Curricula over Gaza Post
October 25, 2023
On Monday, Israel's Education Ministry vowed to remove any references to climate celebrity Greta Thunberg from its educational curricula after she expressed support for Gaza while refusing to condemn Hamas for its massacre of more than 1,400 civilians in Israel, claiming she is unable to "differentiate between good and evil" and therefore can no longer be portrayed as a "role model" for students.
"Following Swedish climate activist Greta Thunberg's biased and one-sided support for Gaza, without condemning Hamas, the Ministry of Education has decided to remove educational resources that portray her as a role model or a source of inspiration," the ministry wrote. "Her outrageous stance and apparent inability to differentiate between good and evil disqualify her from representing the forces that strive for positive change in the world," it added in another post.
Thunberg received backlash from the Israeli environmental community, with more than 200 Israeli environmental leaders and activists expressing their deep disappointment in a Saturday letter detailing the atrocities committed by Hamas on October 7, including instances of infants and their parents being burned alive, and calling on Thunberg to reevaluate her stance and learn more about the conflict.
The letter also sheds light on the hostages taken by the group, emphasizing the critical conditions of those with serious illnesses and disabilities.
"Is this the way you imagine fighting for human rights? With cold-blooded killings of civilians, violent rape of women, and kidnapping of infants and the elderly?" the letter reads. "Does any of this sound like a part of the fight for freedom? Are you seriously standing with the people who hold a grandmother with her grandchildren?"