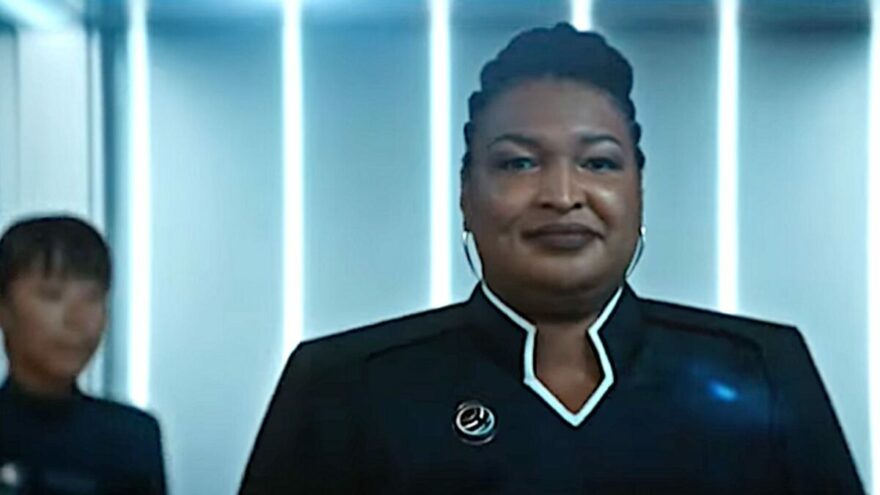 Irony Alert: Abrams Pops Up in Nigeria — as Election Observer
February 28, 2023
The Daily Wire reports that twice-failed Georgia gubernatorial candidate and voter fraud enthusiast Stacey Abrams popped up in Nigeria this week, serving as part of a 40-member crew observing polls in the African nation's elections, and now parties that appear to have lost the election are claiming that it was rigged.
"I would say that despite a slow start with the [violence]" said Abrams, who is traveling with the International Republican Institute and the National Democratic Institute, "we have seen orderly lines, we have seen long lines, signaling strong enthusiasm. But we've also seen a great deal of cooperation and a very peaceful conversation among voters. They want to be heard, and they are willing to stand in line and have patience, because they know that's their path to progress."
It should be noted that Nigeria has a very strict voter ID law that uses voter ID machines to protect the vote. Abrams has long claimed that voter ID laws in U.S. are tantamount to oppression and racism.
And yet both opposition parties in Nigeria's presidential elections released a joint statement calling for a do-over, claiming the results were corrupted in part because voter ID technology was stolen from certain polling places, causing delays and glitches.
"We call on the international community to note that the results being declared at the National Collation centre have been heavily doctored and manipulated and do not reflect the wishes of Nigerians expressed at the polls on February 25, 2023," the statement said.