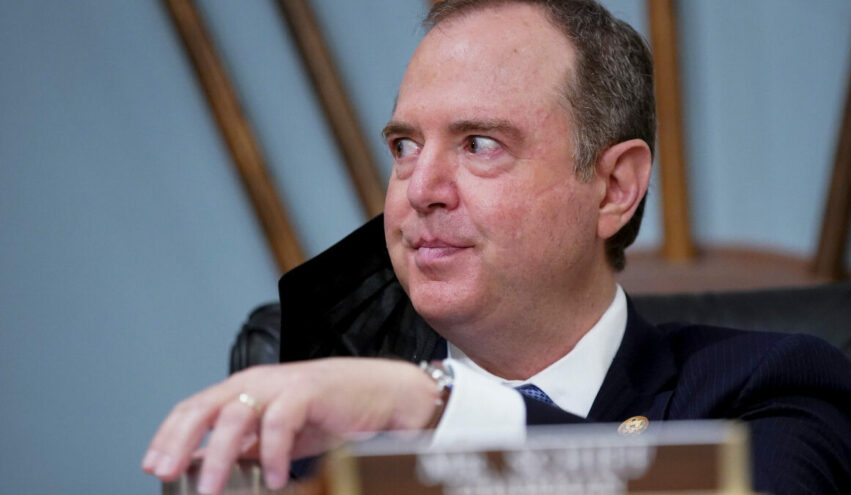 Inveterate Liar Schiff Looking to Replace Pelosi as House Speaker
July 28, 2022
Breitbart News reports that Rep. Adam Schiff (D-CA), who propagandized about the debunked Russian collusion hoax for years and is now doing the same about the sham January 6 show trial of his political opponents, is campaigning to become House Speaker.
Schiff reportedly "is gauging members' interest and planting the seed" to gain enough support to potentially replace Rep. Nancy Pelosi (D-CA) as leader after the midterms. Conversely, Pelosi has been "grooming" Schiff as a possible successor.
Some in the Democrat caucus are opposed to Schiff because he does not fit the "intersectional" qualities the Democrat party fancies. Intersection opposition to Schiff reportedly includes Reps. James Clyburn (D-SC) and Hakeem Jeffries (D-NY), who have allied themselves closely with Pelosi's reign as speaker.
One of Schiff's potential motivations to become leader of the Democrat caucus is to protect his image. Rep. Kevin McCarthy (R-CA), who is likely to become House speaker after Republicans reclaim the chamber, has promised to cancel Schiff's committee assignments upon victory.
"You look at Adam Schiff—he should not be serving on Intel when he has openly, knowingly now used a fake dossier, lied to the American public in the process and doesn't have any ill will [and] says he wants to continue to do it," McCarthy added.