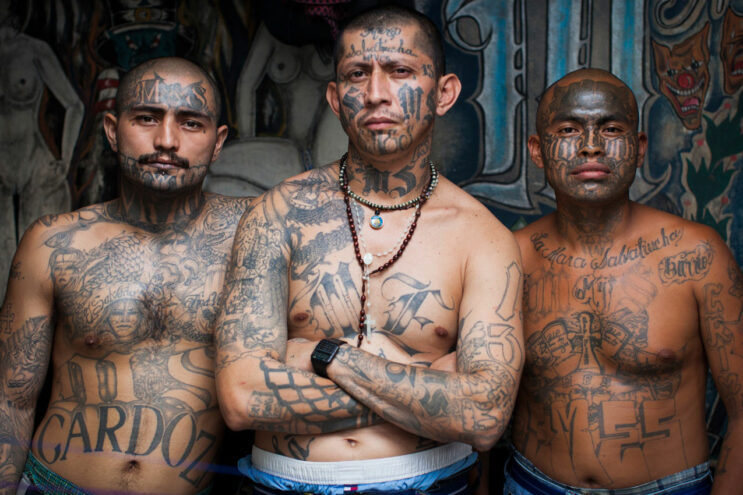 Illegal MS-13 Member Accused of Murdering Kayla Hamilton, 20
January 23, 2023
This week, the Aberdeen, Maryland Police Department announced the arrest of a 17-year-old illegal alien MS-13 Gang member from El Salvador accused of murdering Kayla Marie Hamilton, a 20-year-old with autism. Police have not released the suspect's full identity.
According to police, Hamilton was strangled to death in July 2022. Hamilton's family said the young woman had recently moved to Aberdeen with her 22-year-old boyfriend. She leaves behind her parents, Tammy Nobles and Sean Weakley, as well as her stepfather, Jeremiah Nobles; brother and sister, Christopher Mack and Emma Nobles; along with her grandparents and countless aunts, uncles, cousins, and friends.
Police said that early into their investigation they discovered a 17-year-old male who quickly became a person of interest in the case. Immigration and Customs Enforcement (ICE) officials confirmed to police that the teen was an illegal alien from El Salvador and was listed in the nation's database of MS-13 gang members.
Subsequently, police compared the suspect's DNA to evidence recovered at the scene of Hamilton's murder. On January 14, police issued an arrest warrant for the suspect for first-degree murder and arrested the suspect the next day in Edgewood, Maryland.
"Although Kayla was diagnosed with autism, she was determined to live the life she wanted," Hamilton's obituary reads. But it was a life cut short as she became another victim of the Biden administration's open-borders and pro-crime agenda.