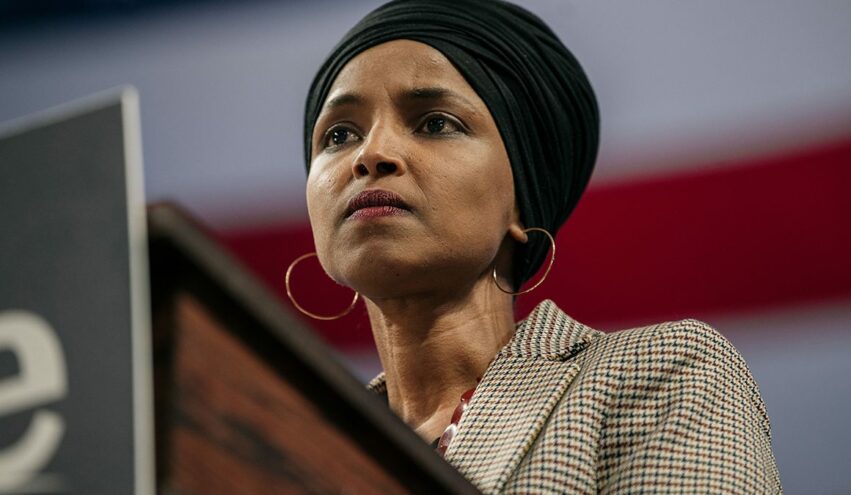 Ilhan Omar Booed Off Stage at Somali Concert in Home State
July 4, 2022
A viral video caught Minnesota Representative and antisemitic immigration fraud Ilhan Omar being booed off stage at a Saturday night concert for Somalians in her home state.
Hosted by Somali singer Soldaan Seraar, the concert turned ugly when the radical leftist congresswoman came onstage and the audience greeted her with a relentless chorus of boos and angry chants such as "Get out!" and "Get the f*ck out of here!" The response was so intense that Omar and people onstage had to plead repeatedly with the audience to calm down.
Whenever she tried to speak, the boos and chanting from the nearly 10,000 Somalis only intensified.
It's unclear what prompted the animosity from the crowd, but Shukri Abdurahman, a pro-American Muslim conservative running for Congress, posted the video on Twitter and commented, "This's what she gets for trading her Godly, Conservative values for the sinful LGBTQIA's & the promiscuous abortionists."
Omar has issued no statement on the matter and only shared a video of herself being escorted out onto the stage — before the boos kicked in.