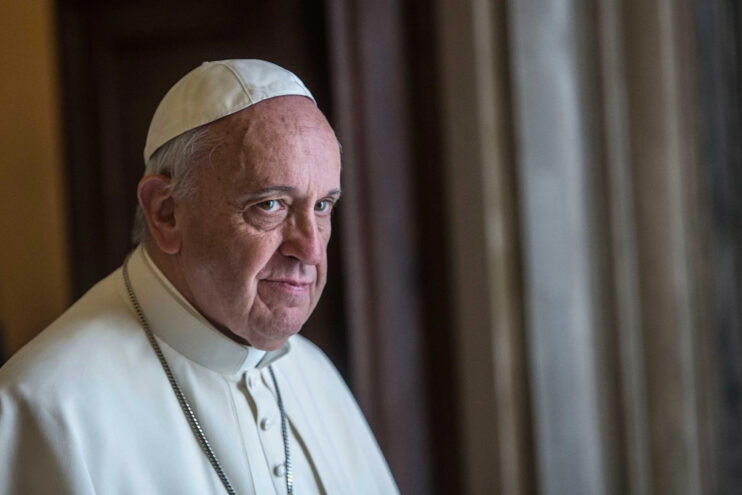 Human Rights Champion Slams Pope Francis for China Policy
August 9, 2023
Breitbart News reports that in an August 6 article, human rights champion Nina Shea slammed globalist Pope Francis for his policy of appeasement with China, insisting it emboldens President Xi Jinping in his oppression of Chinese Catholics.
China's Catholics and the faithful of other religions face "the worst repression since Mao," writes Shea, director of the Hudson Institute's Center for Religious Freedom, and the Vatican's 2018 agreement granting Beijing a say in the appointment of Chinese bishops has only served Chinese Communist Party (CCP) interests.
China has exploited the Vatican's desperate attempts at appeasement to push through unilateral decisions harming the Catholic Church, knowing it will receive no serious pushback from Rome.
In July, for instance, the Vatican announced it would accept China's autonomous appointment of Bishop Joseph Shen Bin as the new bishop of Shanghai, a move the CCP made in open breach of its 2018 accord with the Vatican. Shen was appointed by the state-run Council of Chinese Bishops, an organization of which Shen himself was the head. Shen has pledged to uphold the CCP's principles of Chinese Church independence and self-administration and the campaign of "Sinicizing" Catholicism in China.
Shea notes that Beijing is using surveillance technology in churches to ensure compliance with its program of "Sinicization," whereby churches are obliged to "spread CCP principles" and inculcate the "values" of the Communist party.