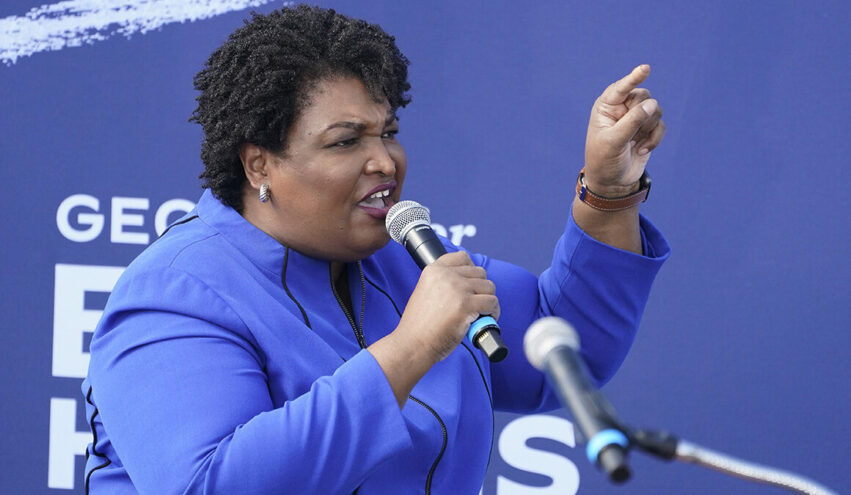 Howard Univ Hires Abrams to Focus on 'Race and Black Politics'
April 5, 2023
Two-time failed gubernatorial candidate and voter fraud enthusiast Stacey Abrams is set to join the faculty of Howard University, where she will be the inaugural Ronald W. Walters Endowed Chair for Race and Black Politics, according to a report by Washington Post.
"The work she has been doing on voter registration and voting irregularities, especially in Georgia but across the country, speaks to a lot of what Ronald Walters embodied," Howard President Wayne A.I. Frederick said of Abrams. He went on to claim that when it comes to black politics, "Stacey Abrams epitomizes that in our contemporary experience, in our society."
That says more about black politics than it does about Stacey Abrams.
Abrams, who is expected to begin the multiyear appointment in September, said, "We are entering an inflection point in American politics where the conversation of race and black politics will be a central facet. And having the chance to help guide part of the conversation for young people who are studying at Howard University is an exceptional opportunity."
Abrams' new role at the historically black college is the latest in a series of high-profile hires for the university in recent years. In 2021, New York Times creator of the debunked racial narrative known as the 1619 Project, Nikole Hannah-Jones, accepted a role at Howard. The same year, slavery reparations advocate and intellectual fraud Ta-Nehisi Coates also joined the university's faculty.
Conservative black writers don't seem to be in demand at Howard University. Apparently its perspective on "black politics" is actually just "leftwing politics."