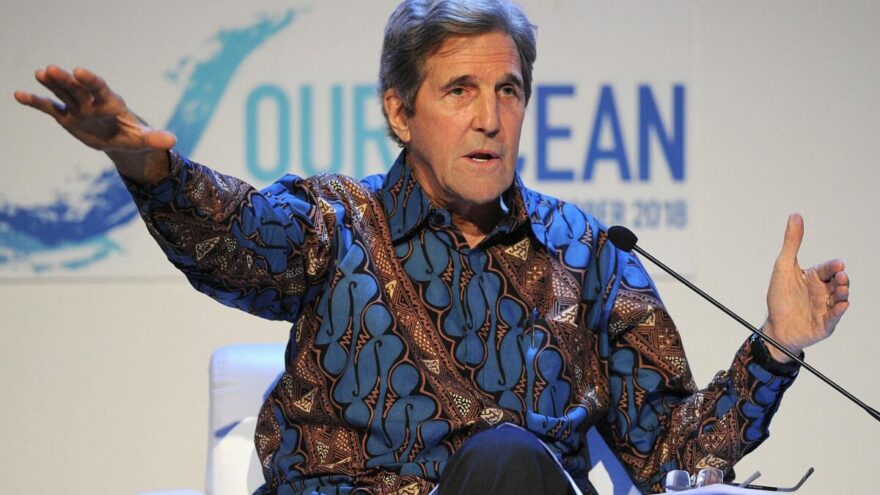 House Oversight Probes Kerry's Secret Negotiations with China
February 6, 2023
House Oversight Committee Chair James Comer (R-KY) is probing "Special Presidential Envoy for Climate" (SPEC) John Kerry's job in the Biden administration and his climate negotiations with the Chinese Communist Party (CCP), according to Breitbart News.
Comer sent his letter to Kerry on Thursday to inform him there is now a formal investigation into the office and his actions after failing to respond to other requests sent during the last Congress. Kerry, who has reportedly been holding climate negotiations with his Chinese counterpart, holds a cabinet-level position in the Biden administration that did require a Senate confirmation.
"To date, you have failed to respond to any of our requests. Yet, you continue to engage in activities that could undermine our economic health, skirt congressional authority, and threaten foreign policy under the guise of climate advocacy," Comer added. "The Committee requests documents and information to understand your role and provide necessary transparency over the SPEC and its activities. As a member of the President's cabinet, you should be representing the United States' interests. Your statements, however, consistently show disregard for American national security and taxpayer dollars."
The letter also acknowledged that Kerry has "continued to downplay the CCP's human rights violations and its antagonism against the U.S. while promoting climate negotiations that the CCP does not even appear interested in entering" in addition to his recent notion that "CCP's behavior should be decoupled from our attempts to enter into climate agreements."
Kerry's position didn't exist prior to the Biden administration. Hopefully Comer's investigation will demonstrate that the position shouldn't exist now either.