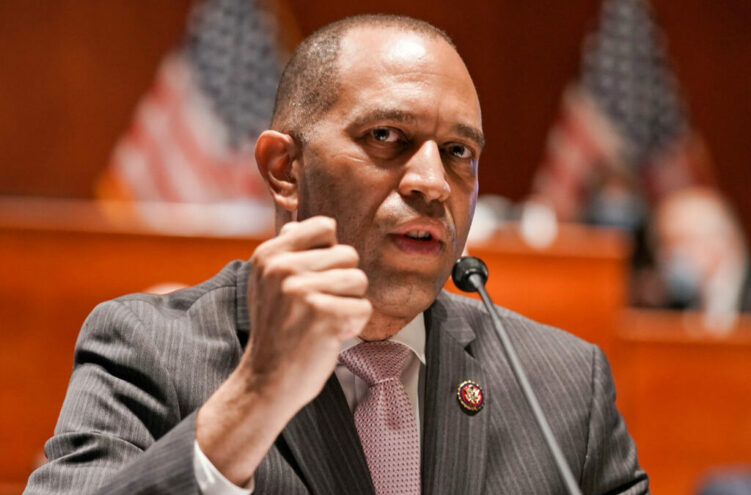 House Dems to Vote on Election Denier Jeffries as New Leader
November 29, 2022
House Democrats have scheduled a vote on Wednesday at 9 a.m. to determine whether election denier Rep. Hakeem Jeffries (D-NY) will replace election denier Nancy Pelosi as the next Democrat House leader, following the latter's decision to step down.
Since 2016, Jeffries has denied the legitimacy of United States elections a total of nine times. He called the 2016 election "illegitimate," and said it "artificially" made former President Donald Trump president.
He claimed in 2019 there was a "cloud of illegitimacy that continues to hang over" the Trump administration and that Democrats must "to try to figure out what the heck happened." Again in 2019, Jeffries claimed "the cloud of illegitimacy hanging over 1600 Pennsylvania Ave. grows stronger by the day." "History will never accept" Trump "as a legitimate President," he tweeted in 2020.
Jeffries appears to have been hand-picked by the corrupt, far-Left Pelosi to lead the Democrats in the next Congress. His election denial mirrors Pelosi's own lies about the 2016 election. She falsely claimed in 2017 that "[o]ur election was hijacked. There is no question."