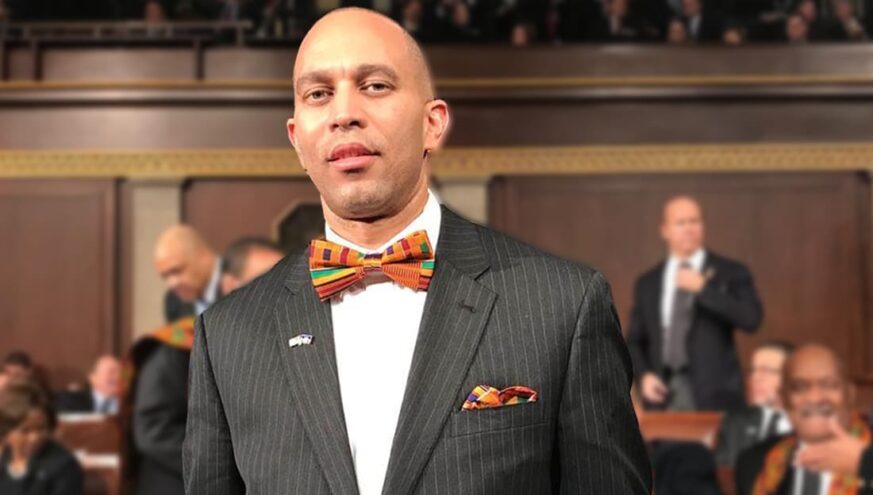 House Dems Nominate Radical Hakeem Jeffries For Speaker
October 11, 2023
House Democrats nominated Minority Leader Hakeem Jeffries (D-NY) for speaker on Tuesday as Republicans held a forum for its candidates, according to the Daily Wire.
Party leaders said members voted "unanimously" to renominate Jeffries, who was also the Democrats' pick in January when the House eventually settled on Rep. Kevin McCarthy (R-CA) for speaker after 15 contentious rounds of voting.
In a statement, Jeffries thanked his colleagues in the House Democratic Caucus for their support and urged "traditional Republicans" to break from "MAGA extremism" to create an "enlightened, bipartisan coalition."
By "enlightened, bipartisan coalition," Jeffries means a coalition which is entirely onboard with the Democrat agenda.
Republicans, who hold a slim majority in the House, held a forum on Tuesday to hear from their candidates for speaker. House Majority Leader Steve Scalise (R-LA) and Judiciary Chairman Jim Jordan (R-OH) are facing off as the two declared GOP contenders.
A Republican internal election for speaker is expected to take place on Wednesday morning. Ultimately, a simple majority will be needed to win the speaker's gavel in a chamber-wide vote.