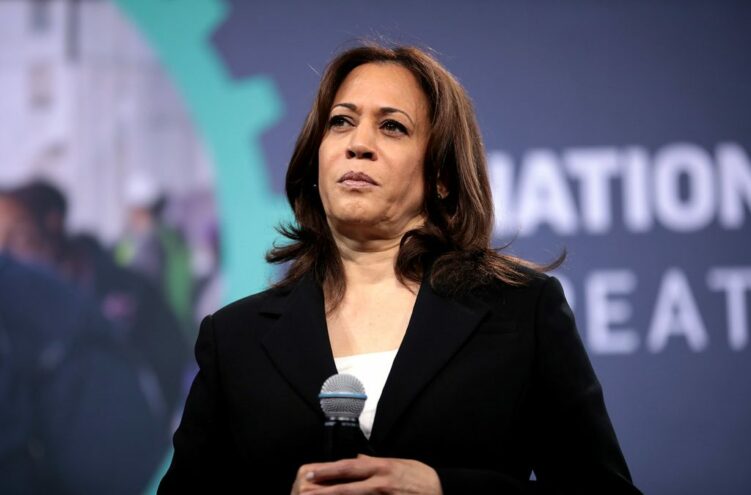 House Democrats: Amnesty for Illegal Aliens Hinges on Kamala
October 23, 2021
A group of House Democrats is begging worthless Vice President Kamala Harris to overrule the Senate Parliamentarian and include an amnesty for at least eight million illegal aliens in a filibuster-proof budget reconciliation package, according to Breitbart News.
Twice, Senate Parliamentarian Elizabeth MacDonough shot down the Democrats' amnesty plans — one that would have given green cards to millions of illegal aliens and another that would have moved a registry date in federal statute to give amnesty to about seven million illegal aliens.
Since then, Senate Democrats have suggested they include a parole-style amnesty in their trillion-dollar budget reconciliation package that would effectively allow about 7.1 million illegals to avoid being deported from the U.S. Forty-four House Democrats wrote to Senate Majority Leader Chuck Schumer, arguing that it is up to Kamala to ensure that the amnesty is included.
Previously, a group of House Democrats said it would be "morally reprehensible" if Harris did not ensure that an amnesty was slipped into the reconciliation package. In fact, amnesty is what would be morally reprehensible.