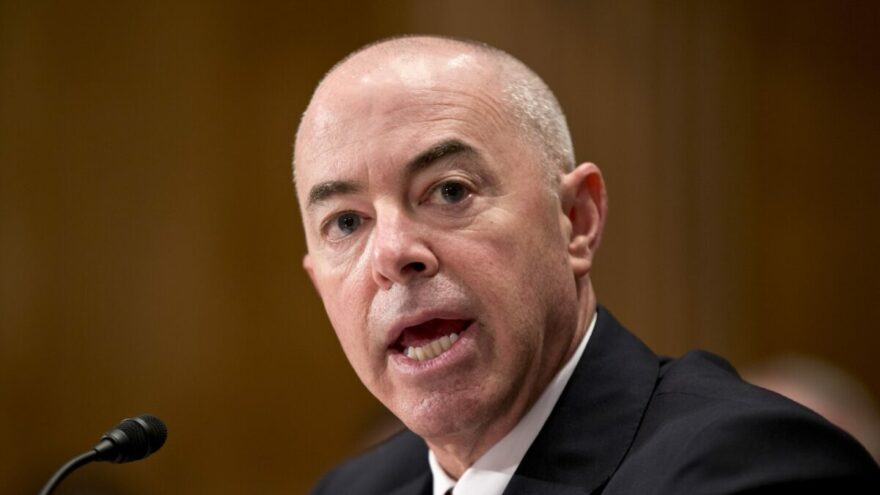 Homan: Impeach Mayorkas for the Death of Many Migrants
February 10, 2023
At an informal hearing held on Wednesday by GOP representatives, Tom Homan, a former acting chief of the Immigration and Customs Enforcement agency, declared that Congress should impeach DHS chief Alejandro Mayorkas because of the many migrants killed by his open-borders policies.
"The humanitarian crisis this administration created is killing people in record numbers," Homan told Rep. Andy Biggs (R-AZ) at the impeachment event. "It's not just migrants but U.S. citizens. That needs to be the overshadow of why this administration needs to be held accountable and [why] the secretary needs to be impeached … Massive amounts of people are dying — not just migrants — but U.S. citizens too."
The massive death toll is reportedly an open secret among D.C.'s politicians, progressives, reporters, and pro-migration lobbies.
"We have seen too much tragedy in the oceans of the Atlantic," Mayorkas told a press conference in Miami, Florida on January 30. "We've seen loved ones lose children and family members."
"The misery and death that people experience, only to be turned away at the border, is appalling," tweeted Aaron Reichlin-Melnick, the policy director at the American Immigration Council.
"Nearly 1,400 dead bodies have been found along the southern border since Biden took office — each year has been a record high," Rep. Lauren Boebert said at a February 8 hearing.