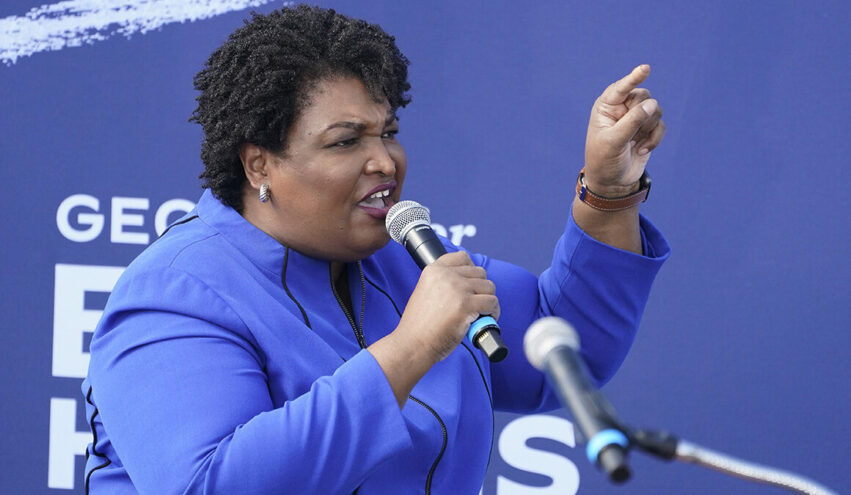 Hollywood, Soros Funding Loser Abrams' Latest Bid For GA Gov.
July 12, 2022
Hollywood elites including Leonardo DiCaprio, Steven Spielberg, and Tom Hanks are helping to bankroll voter fraud enthusiast Stacey Abrams' latest bid to unseat Georgia Gov. Brian Kemp (R), according to Breitbart News. She has also received sizable donations from an organization affiliated with leftwing billionaire financier George Soros.
Other Hollywood celebrities who have donated to the perennial loser Abrams' One Georgia Inc. PAC include longtime Democrat fundraiser Barbra Streisand and angry, GOP-hating, self-loathing white actor Bryan Cranston of Breaking Bad.
Soros' Democracy PAC gave a total of $2.5 million to Abrams for the period, and post-humanism visionary Bill Gates' wife Melinda donated $200,000.
A recent public filing for One Georgia reported more than $12 million in fundraising for the two-month period ending June 30 — more than three times Kemp's haul for that period, thanks to her Hollywood donors.