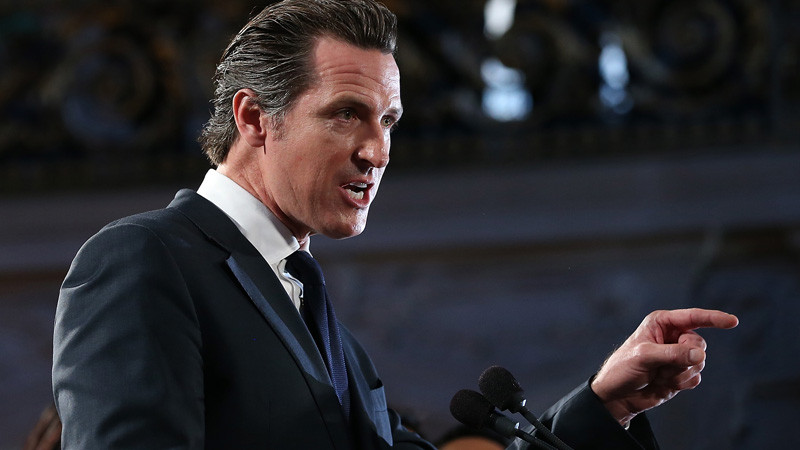 Hollywood Ignores Newsom's Offer to Help Negotiate Strike
July 27, 2023
California Gov. Gavin Newsom has contacted all sides of the strikes that have hobbled Hollywood, offering to help broker a deal, but neither studio executives nor actors and writers have shown interest in bringing him to the negotiating table, said Anthony York, Newsom's senior adviser for communications.
"It's clear that the sides are still far apart, but he is deeply concerned about the impact a prolonged strike can have on the regional and state economy," York said. He further noted "thousands of jobs depend directly or indirectly on Hollywood getting back to work," including crew, staff and catering.
The strikes come after Newsom signed a state budget that included a more than $31 billion deficit in part because of a slowdown in the tech sector, another one of the state's key industries. The writers have been on strike since May, and the actors joined them earlier this month. Both unions have concerns about how they will be paid in an age where fewer people are paying to go to the movies or watch cable TV in favor of streaming services. And they are worried how the rise of artificial intelligence will affect the creative process of how movies and TV shows are made and who is paid to make them.
York declined to say who Newsom has spoken with, either on the unions' side or the studios. Representatives for the Screen Actors Guild – American Federation of Television and Radio Artists and the Alliance of Motion Picture and Television Producers declined to comment.
Hollywood's disinterest in letting Newsom get involved doesn't bode well for his political future, not only in California but especially at the national level.