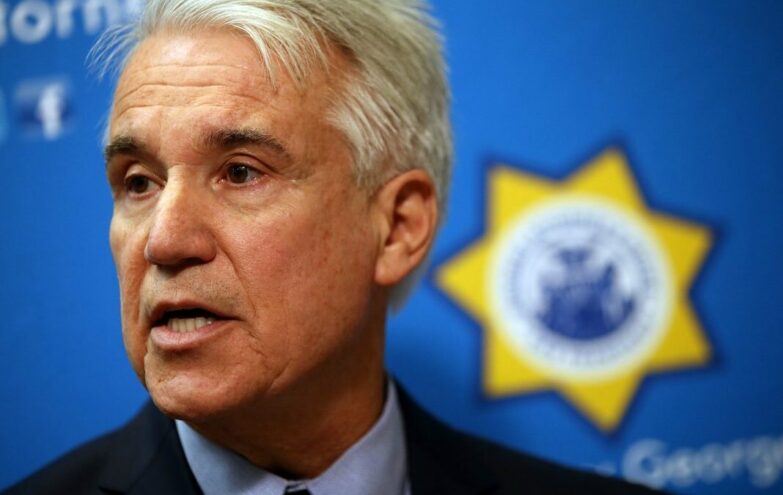 Hollywood Elites Donating to Recall Effort of D.A. Gascon
February 9, 2022
Hollywood liberal elites are reportedly jumping on the bandwagon to recall George Soros-backed, Los Angeles district attorney George Gascón (D), whose soft-on-crime approach has prompted a surge in homicides, robberies, and other violent offenses.
Among the showbiz progressives who have donated are studio honcho Mike Medavoy, Oscar-winning Argo producer Grant Heslov, former 20th Century Fox executive Jonathan Sheinberg, billionaires Ron Burkle and Marc Nathanson, and Hillary Clinton-supporter Jordan Kaplan. Unhinged, far-left actress Rosanna Arquette has also added her support to the recall effort.
Wealthy "liberals" love to virtue-signal about support for the Black Lives Matter (BLM) and "Defund the Police" movements — until the consequences impact their normally secure, insulated communities. Now that L.A. County has become mired in violent crime, with high-profile murders taking place in once-safe neighborhoods, and homicides in L.A. surging to their highest level in 15 years — thanks to Gascón's criminal justice "reform"policies — the progressive hypocrites want action.
Like many other D.A.'s around the country, Gascón received campaign funding from the networks of leftist billionaire financier Soros.
The recall effort is seeking to collect the nearly 580,000 signatures necessary to trigger a recall election. If successful, it would appear on the November 2022 ballot.