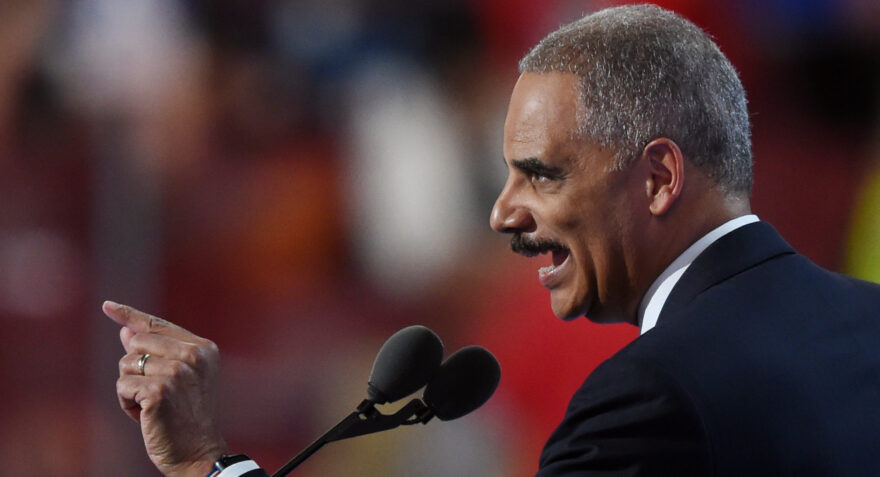 Holder to Biden: No Trump Pardon Without 'Remorse'
July 3, 2023
This week on CBS's Face the Nation, former Attorney General Eric Holder argued that in the event of a hypothetical conviction of Donald Trump, the former President should show signs of remorse and that he had turned his life around before President Biden considers granting him a pardon.
"Before I let you go, I want to ask you to put on your attorney general hat again," host Margaret Brennan said. "Would you counsel President Biden, or the next president, whoever that is, to consider a pardon of the 45th president of the United States, either before or after a theoretical conviction?"
"I think I'd look — tell the president, the next attorney general, you know, to let the – let the system do its work, try the cases, see what the results are and then treat that convicted president or anybody else who is convicted as any other person would be treated," Holder replied.
"Pardons generally are for people who express remorse and then who have done things that show that they have turned their lives around," he continued. "If those kinds of determinations can be made with regard to the former president or anybody else who is convicted, yes, I would support that. In the absence of something like that, I don't think that would be a wise thing to do."