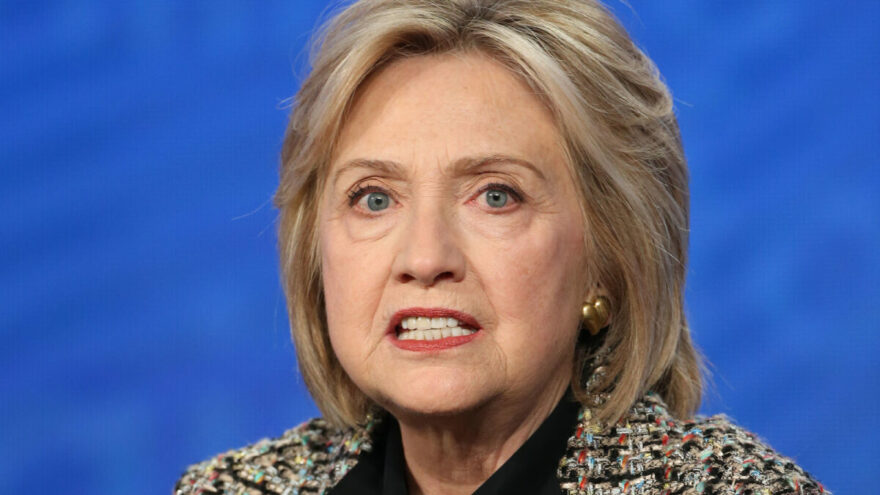 Hillary Tries to Troll GOP over Fight with Woke Disney
April 19, 2023
In a social media post on Tuesday, failed presidential candidate Hillary Clinton tried trolling Republicans over their ongoing political war with the Disney Company, posting an old photo of herself, Bill Clinton, and Chelsea Clinton posing with Donald Duck.
"As Republicans declare war on Disney, I know whose side I'm on…" she tweeted.
Hillary and Disney CEO Bob Iger are political allies, with Iger having hosted fancy Hollywood fundraisers for Clinton's 2016 presidential run, which she ultimately lost to President Trump.
Hillary's tweet erroneously states Republicans declared war on Disney when in fact it was Disney that threw the first punch last year when it caved to a small group of radical-left employees who demanded the company publicly condemn Florida's anti-grooming legislation, the Parental Rights in Education law.
Smeared by the mainstream media as "Don't Say Gay," the law protects the youngest children from transgender ideology and other forms of radical gender and sexual indoctrination by schools.
The Walt Disney Co. promised to continue to fight the law even after it was passed, calling it a "challenge to basic human rights."
In response, Florida Gov. Ron DeSantis (R) stripped Disney of its self-governing privileges in the Orlando area — a valuable perk the company enjoyed for nearly five decades.