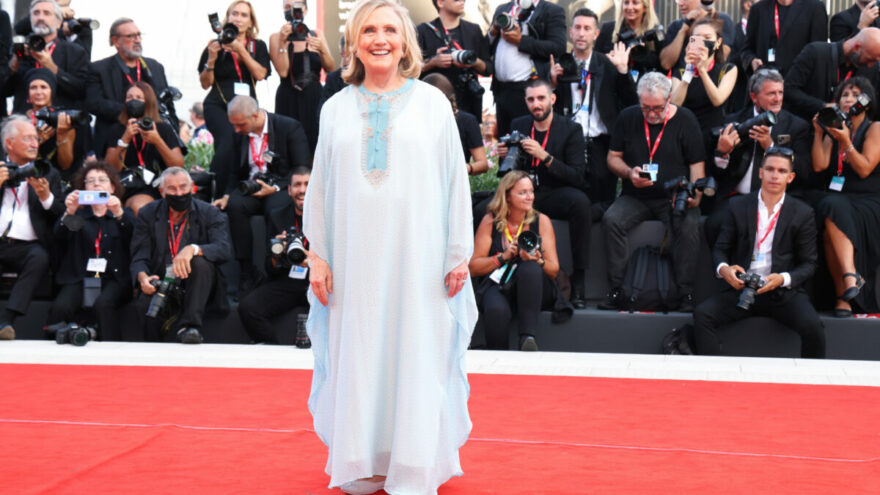 Hillary: Kamala Lacks 'Political Instinct' to Clear a Primary Field
February 7, 2023
Hillary Clinton joins a growing list of Democrat officials who are underwhelmed by epically incompetent Vice President Kamala Harris' job performance, according to a New York Times report.
The Times reported, "Members of Congress, Democratic strategists and other major party figures all said she had not made herself into a formidable leader. Two Democrats recalled private conversations in which former Secretary of State Hillary Clinton lamented that Ms. Harris could not win because she does not have the political instincts to clear a primary field."
Prominent Democrat fundraiser John Morgan told the Times that Harris's weakness would be "one of the most hard-hitting arguments against Biden," given Biden's old age. "It doesn't take a genius to say, 'Look, with his age, we have to really think about this,'" Morgan said. "I can't think of one thing she's done except stay out of the way and stand beside him at certain ceremonies."
A Hillary spokesman denied the Times' reports, but it is clear that Democrats are increasingly worried about Kamala's presence on a presidential ticket. The New York Times report came after Sen. Elizabeth Warren (D-MA) refused to answer whether she wants to see Harris join the Biden ticket in 2024.
Let's get real. Regardless of what Hillary's spokesperson or any other Democrat claims for media consumption, no one is impressed by Kamala's unprecedentedly humiliating performance as VP or thinks she's presidential material.