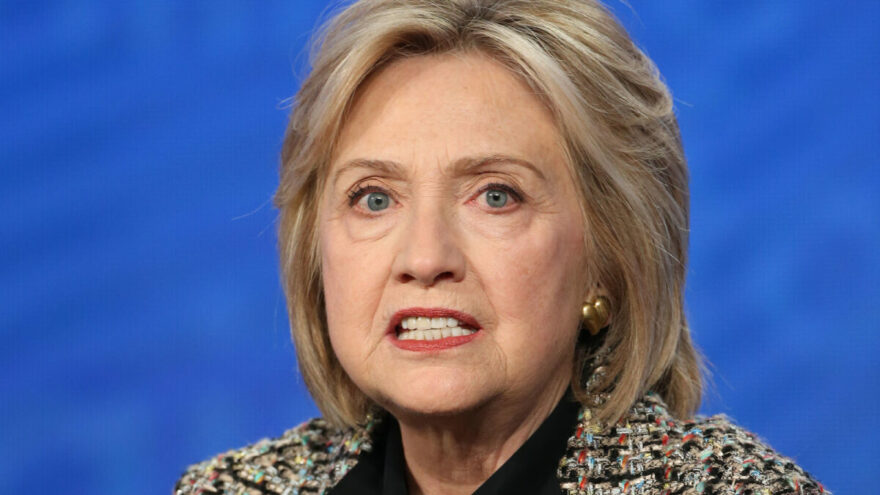 Hillary Mocks Russian Sanctions as 'Lifetime Achievement Award'
March 16, 2022
Tuesday on Twitter, failed presidential candidate and corrupt Saul Alinsky acolyte Hillary Clinton mocked the largely symbolic sanctions imposed on her by Russia.
"I want to thank the Russian Academy for this Lifetime Achievement Award," she tweeted, referring to the sanctions banning her from entering Russia.
The Russian government announced sanctions on several Democrats and Biden administration folks, including the President himself, Press Secretary Jen Psaki, and Chairman of the Joint Chiefs of Staff Gen. Mark Milley. The sanctions were in response to a similar move President Biden imposed on Russian officials last month.
This news comes after Hillary monetarily benefited indirectly from husband Bill Clinton's speaking engagement while she was Secretary of State in 2010. He received a $500,000 Moscow speaking fee after a Russian company took over a U.S. uranium company.
Not to mention the fact that Russian nuclear officials had routed millions of dollars to the U.S. designed to benefit former President Bill Clinton's charitable foundation during the time SecState Hillary served on a government body that provided a favorable decision to Moscow.
Russian Lifetime Achievement Award indeed.