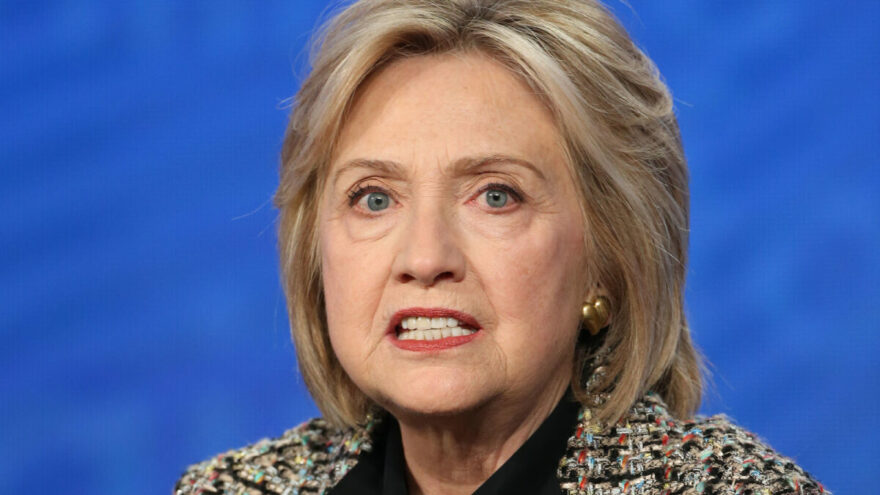 Hillary Likens Women's Rights in U.S. to Those in Iran, Afghanistan
December 5, 2022
Thursday on CNN International's Amanpour, corrupt, failed presidential candidate Hillary Clinton compared women's rights in the United States to those of women in Iran and Afghanistan because of the Supreme Court's decision overturning Roe v. Wade.
Clinton said, "We have come a long way on so many fronts, but we are also in a period of time where there is a lot of pushback, and much of the progress that has been taken for granted by too many people is under attack: literally under attack in places like Iran or Afghanistan or Ukraine — where rape is a tactic of war — or under attack by political and cultural forces in a country like our own when it comes to women's healthcare and bodily autonomy."
Propagandist Christiane Amanpour asked, "Talk to me about the confluence of both these events. This pushback on American women's rights at the same time as you're trying to figure a way forward."
Clinton said, "We have work to do to try to defend our rights, to stand up for them. And what we've seen, particularly since the Dobbs decision across our country, is that when voters — both men and women, but led by women — have a chance to vote on these draconian abortion restrictions, they do not accept them."
"Draconian abortion restrictions." Hillary's Party, which views infanticide to be the most important plank of its platform, believes any restriction is draconian. There isn't a single Democrat leader willing to condemn abortion up to — or beyond — the moment of birth.