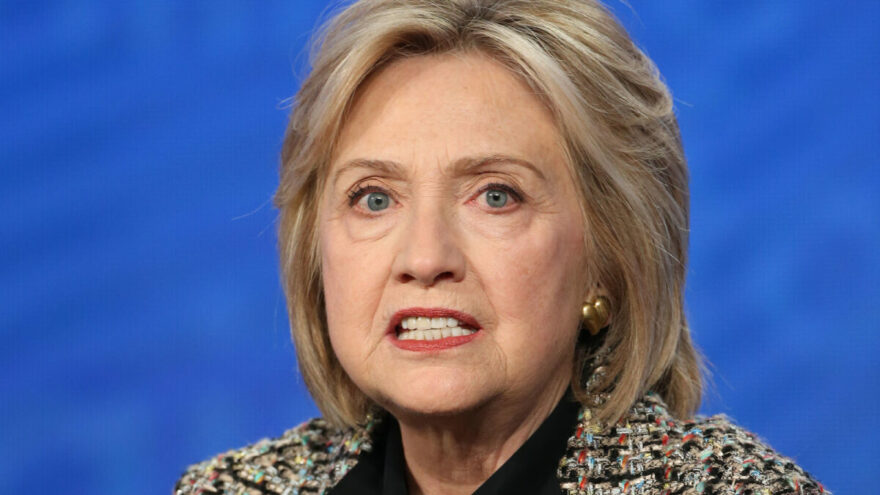 Hillary Docuseries Celebrating 'Gutsy' Women Features Drag Queen, Trans YouTuber
August 24, 2022
Breitbart News reports that Hillary Clinton's new Apple TV+ docuseries Gutsy is dedicated to spotlighting "gutsy" women who are leaders in their respective fields. But some of the "women" the show celebrates aren't women — one is a biological male who performs as a drag queen, while another is transgender.
"Symone" — whose real name is Reggie Gavin — is a drag performer who won season 13 of VH1's RuPaul's Drag Race. Gavin isn't transgender and sometimes appears in public as a man. Another interview subject is an actual male-to-female transgender — Natalie Wynn, a YouTube personality who goes by the name "ContraPoints."
Gutsy, which will begin streaming September 9, follows Hillary and daughter Chelsea on a road trip as they interview a starry lineup of influential women, including Gloria Steinem, ultra-celebrity Kim Kardashian, comediennes Amy Schumer and Wanda Sykes, and rapper Megan Thee Stallion. As Trump would say: "Sad."
If those are examples of today's gutsy, inspirational women, then America is in deep trouble.
"We're hitting the road to shine a light on women who inspire us," Hillary announces in the series' trailer. There is no mention in the trailer that two of the women aren't women.
No word as to whether Hillary and Chelsea will interview three gutsy women who spoke out against Bill Clinton's sexual assault and harassment: Juanita Broaddrick, Kathleen Willey, and Paula Jones.