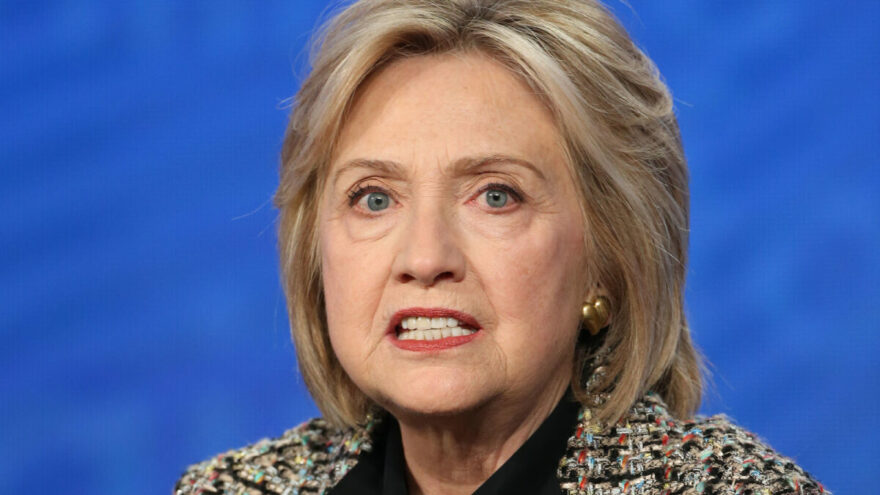 Hillary Claims Florida 'Isn't Safe' for Black or LGBT People
May 25, 2023
Twice-failed presidential candidate Hillary Clinton tweeted on Tuesday that Florida "isn't safe" for black or LGBT people following the National Association for the Advancement of Colored People (NAACP) issuing a travel advisory for the state claiming ludicrously that "Florida is openly hostile toward African Americans, people of color and LGBTQ+ individuals."
"Ron DeSantis's ultra-MAGA Florida isn't safe for people of color, LGBTQ+ people, or even multi-billion dollar corporations," Hillary wrote, providing screenshot images of articles detailing the travel advisory, as well as Gov. Ron DeSantis's ongoing battle with Disney.
DeSantis recently signed a series of anti-groomer bills passed by the legislature, designed to protect children from the radical woke transgender agenda continually pushed by the far-left.
"Before traveling to Florida, please understand that the state of Florida devalues and marginalizes the contributions of, and the challenges faced by African Americans and other communities of color," reads the NAACP travel advisory. Ironically, organization's chairman Leon W. Russell lives in Florida.
"True leadership is being willing to do what you ask others to do… time to step up and MOVE. If you think our state is so bad, the @FloridaGOP will help with moving costs," Republican Party of Florida Chairman Christian Ziegler said.