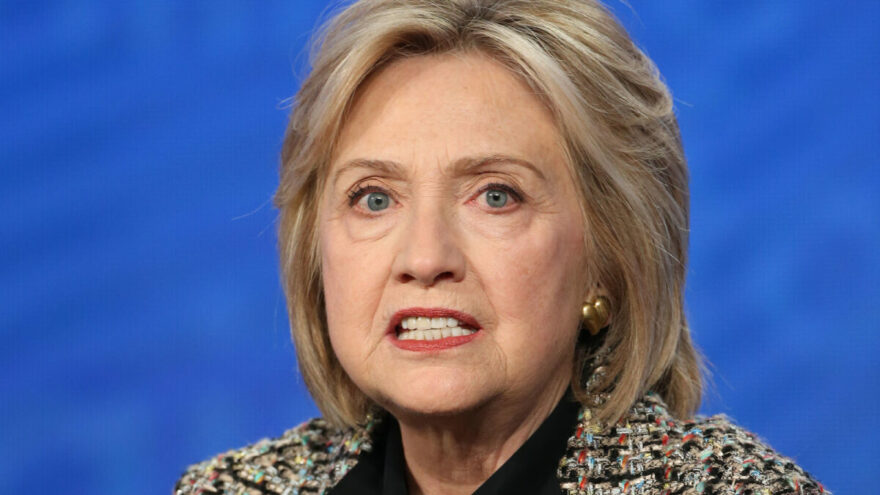 Hillary Calls For 'Deprogramming' of MAGA Extremist Cult Members
October 6, 2023
Thursday on CNN's Primetime, failed presidential candidate Hillary Clinton said she believed there needed to be a "formal deprogramming of the cult members" who support former President Trump.
Claiming that there is a "little tail of extremism wagging the dog of the Republican Party" today that needs to be defeated, Hillary said, "And sadly, so many of those extremists, those MAGA extremists, take their marching orders from Donald Trump, who has no credibility left by any measure. He's only in it for himself. He's now defending himself in civil actions and criminal actions. When do they break with him? You know, because at some point, you know, maybe there needs to be a formal deprogramming of the cult members. But something needs to happen."
When leftists tell you who they are, believe them. And Hillary is telling us she is a totalitarian who believes her political opponents need to be shipped off to re-education camps.
She did concede, however, that "At this point, I think, sadly, he will still be the nominee and we have to defeat him and we have to defeat those who are the election deniers, as we did in 2020 and 2022, and we have to just be smarter about how we are trying to empower the right people inside the Republican Party."
Of course, no one is a bigger election denier than Hillary, who has been bitter about her 2016 election loss to Trump every single second of every day since then.