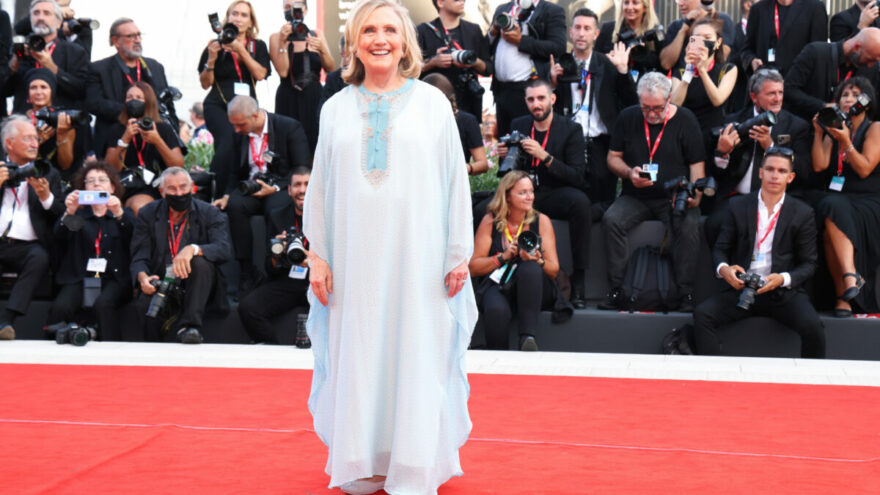 Hil Mocked For Film Fest Look: 'Lock Her Up for This Outfit'
September 1, 2022
After appearing on the red carpet at the 79th Venice International Film Festival, twice-failed presidential candidate and corrupt Saul Alinsky acolyte Hillary Clinton was roasted on social media over her flat white shoes and baby-blue caftan that hung over her body like a sheet.
"Lock her up for this outfit alone," one Twitter user proclaimed.
"Is this her Pope Clinton Paul II look?" another inquired.
"Hillary arrived in her nightgown," a third wrote.
Another Twitter user questioned the identity of Clinton's dress designer, asking, "Who's the tablecloth maker?"
"Why is she always horribly dressed" another wondered.
"Inspired by the traditional costumes of the women she murdered in the Middle East," another tweeted.
Other social media users accused Hillary of wearing an abaya and questioned whether or not she was engaging in "cultural appropriation."
A slew of other Twitter users simply posed the question, "Why?"