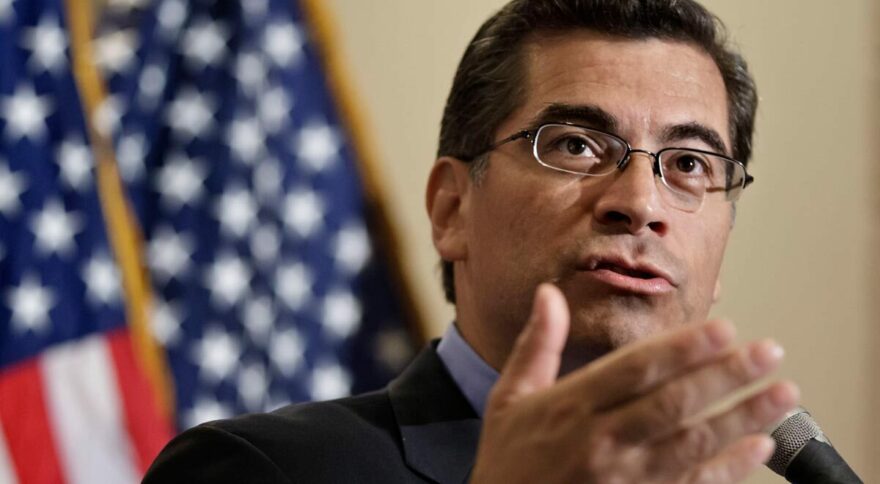 HHS Sec Becerra Promotes Critical Race Theory-Based 'Health Equity' as Top Priority
March 21, 2022
During an address on Friday marking the dubious milestone of his first year in office, Health and Human Services (HHS) Sec. Xavier Becerra identified "health equity" as his department's top priority.
"Health equity has to be part of everything we do," Becerra said. "You will see health equity pervades everything we do."
You will recall that "equity" is not the same as "equality." Equality is by definition anti-discrimination. Equity is discrimination — present discrimination against the white power structure in retaliation for past discrimination. Health equity operates under the assumption that the medical profession has been historically racist, and that health care needs to be "relearned" in order to "center on" black lives.
The American Medical Association (AMA) issued a 54-page manifesto called "Advancing Health Equity" which teaches medical professionals how to agitate toward critical race theory-centric policies and practices.
"A rich tradition of work in health equity and related fields, including critical race theory (defined in the glossary), gender studies, disability studies, as well as scholarship from social medicine, gives us a foundation for an alternative narrative," it says, citing a Guide to Counter-Narrating the Attacks on Critical Race Theory, "one that challenges the status quo, one that moves health care towards justice."
Prioritizing the radical aims of Progressive "social justice" in what should be the science-based, non-discriminatory field of medicine is going to lead to a whole new level of death and misery for countless patients. Yet that is the "top priority" of our Health and Human Services chief.