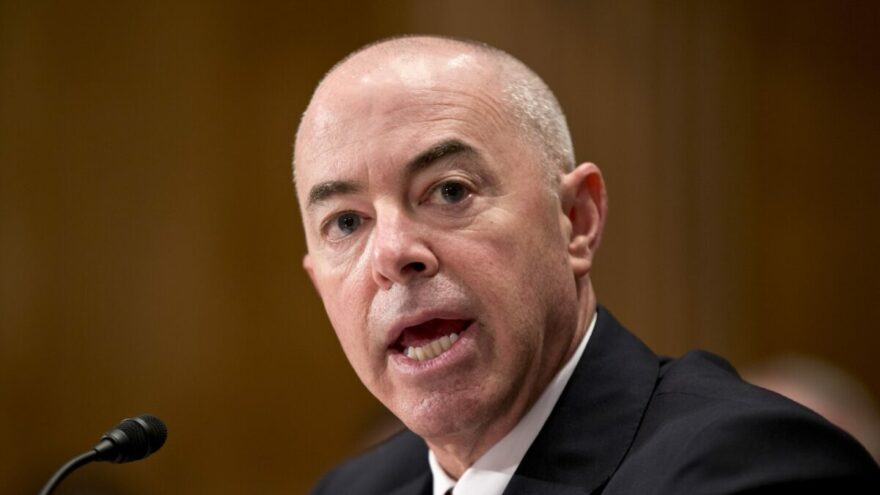 Hawley to Mayorkas: Disclose Number of Terror-Linked Illegals Released into U.S.
October 20, 2023
In a letter to Department of Homeland Security (DHS) Secretary and open-borders enthusiast Alejandro Mayorkas, Sen. Josh Hawley (R-MO) asked for the total number of "special interest aliens" released into the United States over the last two years.
A special interest alien, according to DHS, is "a non-U.S. person who, based on an analysis of travel patterns, potentially poses a national security risk to the United States or its interests." Often such individuals have a possible "nexus to terrorism."
"I write with alarm regarding the uptick in potential terrorist-linked illegal aliens encountered at the southern border," Hawley wrote:
U.S. Customs and Border Protection agents are encountering a growing number of "special interest aliens" from countries known to harbor terrorists—including Iran, Syria, and Lebanon. Just this week, four Iranians were apprehended in Texas by Border Patrol.
Illegal aliens with potential ties to terrorist organizations such as Hamas and Hezbollah have no place in the United States. In the wake of Hamas's attack on Israel, the Federal Bureau of Investigation (FBI) is already alerting Americans about an elevated number of violent threats against civilians, including antisemitic threats. It is therefore critical that you abandon your radical open border policies, and instead, take immediate action to secure the border. As Secretary, your number one priority should be protecting American citizens against potential terrorist entering our country.
Also mentioned by Hawley is a recent DHS "Homeland Threat Assessment" wherein agency officials detail a growing concern that illegal aliens linked to terrorism are continuing to exploit the southern border to get into the U.S.
Biden's catch-and-release network is reportedly releasing more than 60,000 border crossers and illegals into American communities every month.