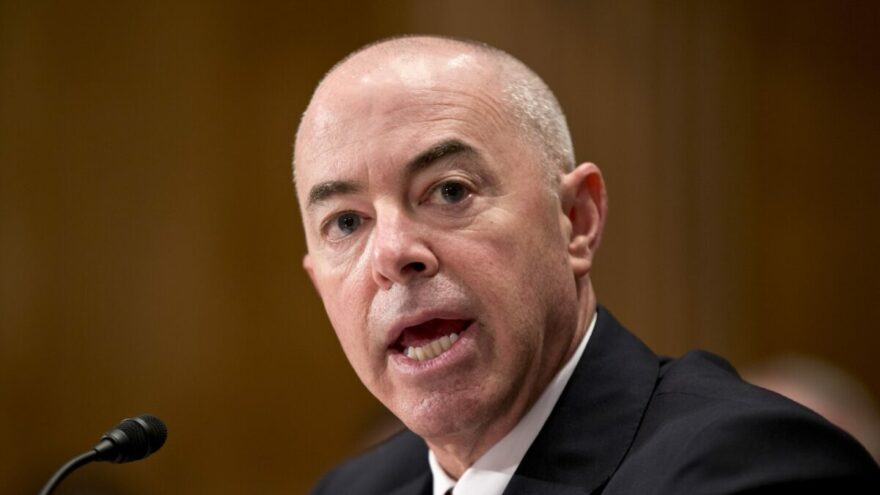 Hawley Shames Mayorkas for Importing Teenage 'Slavery'
April 19, 2023
During a Senate hearing, Sen. Josh Hawley (R-MO) methodically shamed Biden's open-borders chief Alejandro Mayorkas for importing a growing workforce of indebted teenage workers for exploitation by labor traffickers around the nation.
"Why is it that you have enabled 345,000 children [and teenagers] to be smuggled across this border and then sent into the hands of modern-day slave traders?" Hawley asked Mayorkas. "These are modern-day slave traders, and you're just giving these children to them. What is going on? Why are you doing this?"
"There are a number of factual inaccuracies in your question" Mayorkas dodged, then argued that his agency would police more U.S. worksites to prevent the exploitation of his indebted migrants while they work to pay off their high-interest debts to the cartel-backed smugglers:
[That is] quite a number of false statements … So if I can state what I've been trying to state: One of the significant policy decisions we have made is to focus our worksite enforcement investigative efforts, our criminal investigative efforts, on unscrupulous employers that exploit individuals because of their vulnerabilities, and that includes underage workers.
Hawley's public shaming of Mayorkas — and his Democrat allies — is a rare effort by the donor-dominated GOP to help win political support from the non-ideological swing voters who help decided elections.