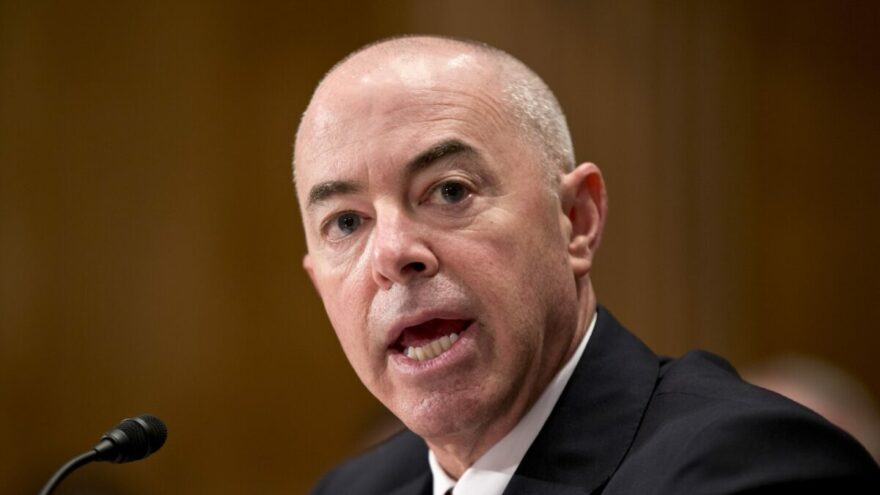 Hawley Calls for Mayorkas to Resign Over Record-Breaking Illegal Immigration
September 22, 2022
In a letter on Wednesday, Sen. Josh Hawley (R-MO) called on Department of Homeland Security (DHS) Secretary Alejandro Mayorkas to resign as President Biden's administration set a new record for illegal immigration to the United States.
Roughly two million border crossers and illegal aliens have been apprehended by Border Patrol since October 2021 — a record for illegal immigration at the U.S.-Mexico border with a month to go before Fiscal Year 2022 ends.
That figure does not include the likely hundreds of thousands of illegal aliens who have successfully crossed the southern border, undetected by Border Patrol, every month over the last year and a half. A recent analysis found that about five million border crossers and illegal aliens have arrived at the border since Biden took office.
"I write with alarm over record-setting levels of illegal immigration into our country," Hawley declared:
According to your own department's statistics, Customs & Border Protection agents have now encountered over 2 million illegal immigrants crossing our southern border this fiscal year. This is substantially higher than last year's record 1.7 million encounters, and the year is still not even over. This number represents more than a four-fold increase in illegal immigration compared to FY 2020. And these are only the official statistics, which fail to capture the many got-aways who evaded detection. After two years on the job, you have demonstrated that you have no intention of enforcing our immigration laws.

Your total abdication of responsibility to secure the border has consequences. It has resulted in a record 78 individuals on a terror watchlist entering our country this year alone. And those are only the ones we know about…

This was the predictable result of your open border policies. Your intentional disregard for our country's immigration laws makes you unfit to remain in office. You should resign.
The Biden administration has yet to divulge the number of border crossers and illegal aliens DHS has released into American communities from June to August 2022.