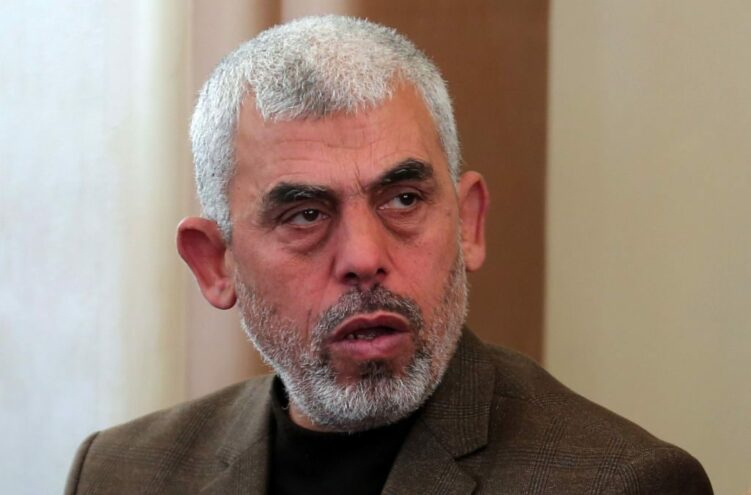 Hamas Chief Sinwar Says Next War Will 'Reshape' Mideast
June 8, 2021
Over the weekend, Hamas chief Yahya Sinwar claimed that his terror group had shown only half its strength during the recent 11-day war with Israel, but still claimed it turned Tel Aviv "into a rag."
"We showed only half our strength. We managed to launch 130 rockets on Tel Aviv in one barrage and we only launched our old rockets in the last campaign," Sinwar said. "We shook Tel Aviv — there are a lot of things hidden from the public… Arab leaders made Tel Aviv the direction of their prayers. We turned it into a rag."
More than 4,000 terror rockets were launched at Israel from the Hamas-ruled Gaza Strip over a week and a half, although most were intercepted by the Iron Dome missile defense system. Thirteen people, including a 5-year-old boy and a 16-year-old girl, were killed by rockets, and hundreds more were injured.
Sinwar also said it was Hamas' duty to "defend" Jerusalem and that the next round of fighting would "reshape" the region.
"Every Palestinian will defend us remaining in Jerusalem and in Sheikh Jarrah," Sinwar said. "If the conflict breaks out again — the shape of the Middle East will change. We have proven that there are those who defend the Al-Aqsa Mosque."
There can be no treaty or deal with such Jew-hating murderers of Hamas as Sinwar. Israel has a chance at peace only when the last of Hamas is eradicated.