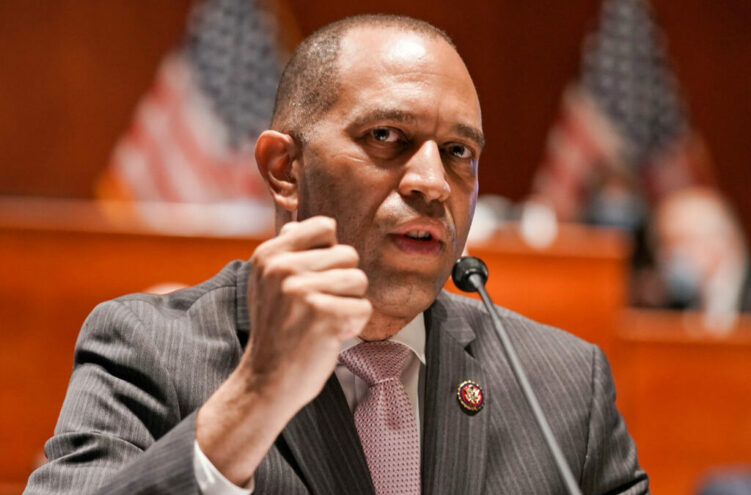 Jeffries Rushes to Fundraise Off 1st Failed Speakership Ballot
January 3, 2023
Incoming House Democrat Leader and election denier Hakeem Jeffries (D-NY) has already started to fundraise off the first unsuccessful set of votes for speaker of the House, where Republican Leader Kevin McCarthy (R-CA) failed to fight off the conservative flank of his party to be elected to the top spot.
"I can hardly believe my eyes – I just watched House Republicans plunge into utter chaos on the House floor… Minutes ago, extreme MAGA Republicans failed to vote for a Speaker of the House for the first time in decades," Jefferies wrote in his first fundraising email after the first set of votes for speaker.
"Let me repeat that: Kevin McCarthy's own Republicans just rejected him – proving House Republicans are fighting themselves instead of fighting for the people," Jefferies's email continued. "This changes everything for Democrats. We now have a huge opportunity to step in and show what we can do – but only if we move quickly to prove our numbers."
"Extreme MAGA Republicans are bringing chaos, crisis, confusion, and craziness to the People's House," the email added. "This is our chance to show that while the party of "no" is totally out of control, Democrats are set to get big things done and deliver for the American people."
Fact check: the Democrat Party, not the MAGA right, are the ones who have wreaked "chaos, crisis, confusion, and craziness." The Republican Party needs to get it together, stand up to them, and reverse course for the country.