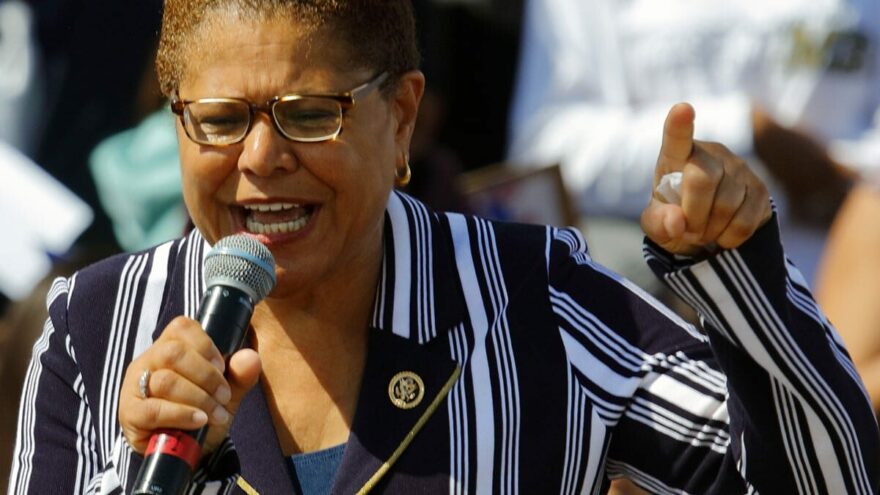 Guns Stolen from Home of Dem Gun Control Enthusiast Bass
September 14, 2022
Los Angeles Mayor candidate Karen Bass (D) announced over the weekend that she came home Friday night to find that her home had been broken into and two firearms stolen.
FOX 5 noted that the two registered firearms that were stolen had been "safely and securely stored." Apparently not that safely and securely. And strangely, unsecured valuables were left untouched.
"Last night, I came home and discovered that my house had been broken into and burglarized. LAPD was called, and I appreciate their assistance. At this time, it appears that only two firearms, despite being safely and securely stored, were stolen. Cash, electronics and other valuables were not. It's unnerving and, unfortunately, it's something that far too many Angelenos have faced."
Keep in mind that the far-Left Bass consistently votes for increased gun control and against the gun rights she seems to reserve for herself.