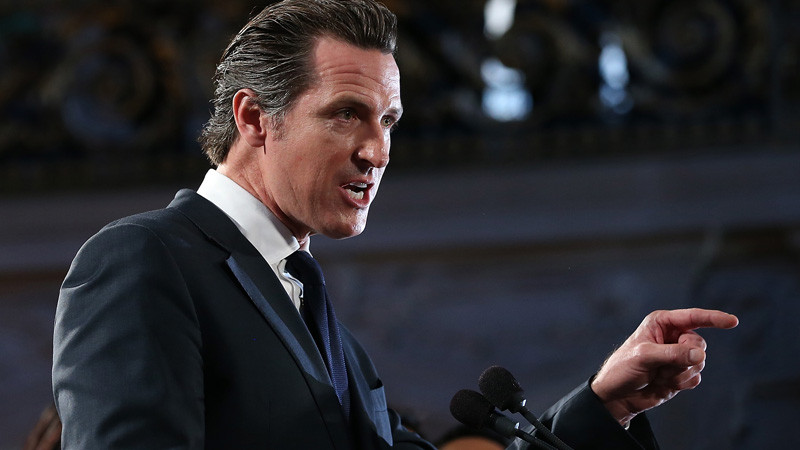 Newsom Underestimated CA's Massive Deficit by $7 Billion
February 22, 2023
California's far-Left Gov. Gavin Newsom's projected budget deficit of $22.5 billion may have been too low by $7 billion, according to a report last week by the nonpartisan Legislative Analyst's Office (LAO).
Newsom told Californians last month to expect a $22.5 billion deficit in the coming fiscal year — after a surplus of $100 billion, driven in part by federal grants for coronavirus relief spending.
Now, the LAO says, the deficit may be even worse. In a new report, it states (emphasis added):
Due to a deteriorating revenue picture relative to expectations from June 2022, both our office and the administration anticipate the state faces a budget problem in 2023‑24. Although the Governor's budget revenue estimates are reasonable, they are likely a bit too high. In particular, using recent revenue collections and economic data, we estimate there is a two‑in‑three chance that state revenues will be lower than the Governor's budget estimates for 2022‑23 and 2023‑24. Our best estimate is that revenues for these two years will be roughly $10 billion lower—implying a larger budget problem by about $7 billion. (Many other factors also will affect the actual size of the budget problem.) That said, after adjusting for inflation, anticipated revenues for 2023‑24 still would remain about 20 percent higher than before the pandemic.
The corrupt elitist Newsom and his fellow Democrats spent the surplus on various left-wing priorities, including health insurance for all residents — including those in the country illegally.