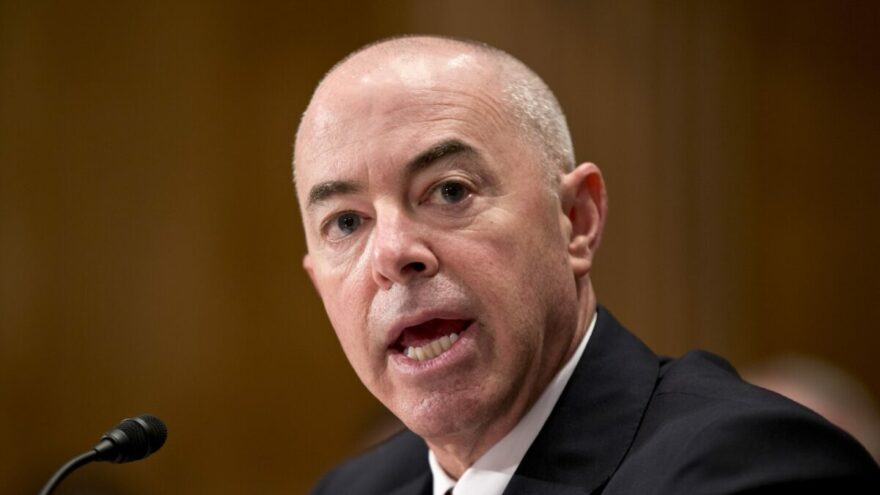 GOP Rep: 'Moron' Mayorkas 'Trying to Put on a Show'
May 19, 2022
Tuesday on FNC's Fox & Friends, Rep. Tony Gonzales (R-TX) slammed Department of Homeland Security (DHS) Secretary and open-borders enthusiast Alejandro Mayorkas over his recent border trip, calling the DHS chief a "moron" and accusing him of "trying to put on a show."
"Secretary Mayorkas is a moron," Gonzales declared. "We are tired of the shows, you know. This is about the Democrats are getting crushed in every poll, and they are trying to put on a show for the Hispanics along the border. You know, they rely on the Hispanic vote without showing the responsibility of their failed policies. You know, Secretary Mayorkas has come to the border several times, and every time he comes, somehow the situation gets worse. We don't want him to come to the border anymore. We don't want him to talk. We don't want him to show his different areas. We want policy changes, and that starts with the White House.
"Look, it is 100% an open border," he added. "Anybody that lives on the border, works on the border, has traveled to the border will see it firsthand, you know. And it is not getting better. It's only getting worse. You know, in regards to Title 42, we are five days away from a terrible situation going nuclear."
Absolutely correct, all of it. The Biden administration's border sabotage of our national security must be stopped.