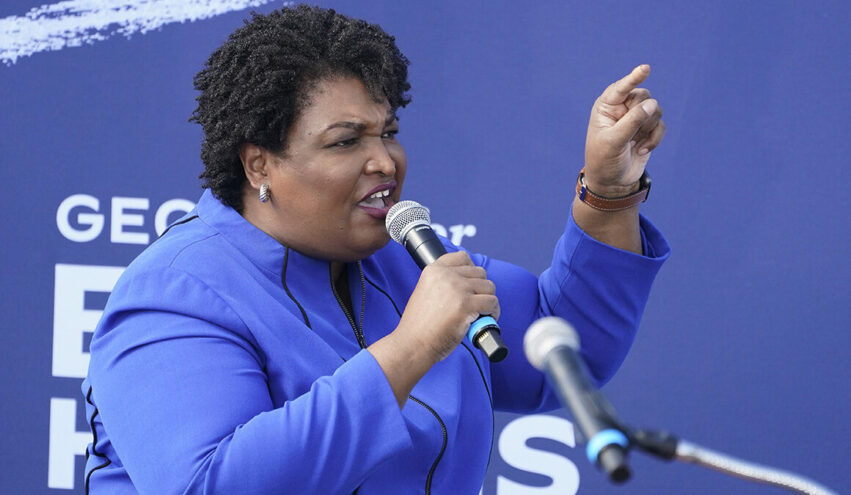 GOP Launches 'Stop Stacey' Abrams Ahead of GA Gov. Race
February 1, 2021
Republican strategists in Georgia announced the launch of a group called "Stop Stacey" on Monday as they prepare for a potential rematch between Republican Gov. Brian Kemp and the current darling of Democrat activism, Stacey Abrams, in the state's 2022 race for governor.
The power-mad Abrams, who will settle for nothing less than President, had previously lost to then-Secretary of State Kemp in the 2018 governor's race, although she has never conceded and has insisted falsely that voter suppression prevented her from winning. She has since led massive fundraising efforts for Democrats through Fair Fight and the New Georgia Project, groups that contributed to the party upsetting Republicans in the November 3 presidential election and two Senate runoff elections last month.
"After losing the White House and United States Senate in 2020, grassroots Republicans across Georgia and America are standing together to stop radical Stacey Abrams," said the group's senior strategist, Jeremy Brand. "Thanks to her socialist backers and billionaires like George Soros, Stacey Abrams has raised over $100 million to orchestrate a total takeover in the 2022 election."
Stop Stacey promotes "Stop Stacey & Save America" messaging on its website StopStacey.org, similar to the "win Georgia, save America" campaigns of 2020. The group argues correctly that Abrams is "radical" and that her get-out-the-vote efforts undermine election integrity.
"We will do whatever it takes to expose Stacey Abrams' radical network, highlight her dangerous agenda, and ultimately defeat her – and her left-wing candidates – at the ballot box," Brand said. "There is no time to waste: We must stand up, fight back, and Stop Stacey."