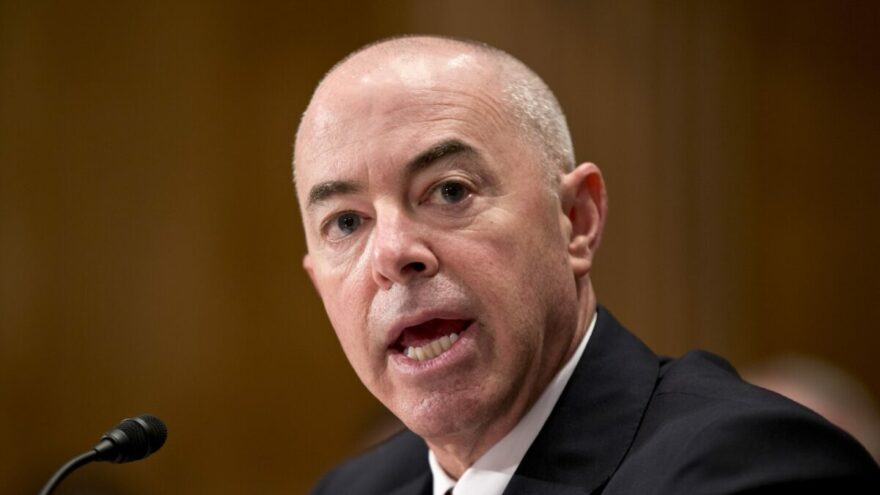 GOP Governors: DHS Mayorkas Should Resign over Border Chaos
October 8, 2021
At a Wednesday press conference in Texas, Republican governors declared that President Joe Biden's open-borders enthusiast and Dept. of Homeland Security chief Alejandro Mayorkas should resign because his policies have created chaos, expanded illegal migration, and boosted drug deaths.
Fact check: the accusations are demonstrably true.
"Congress should investigate and call upon the resignation of Secretary Mayorkas for abandoning his job," said Texas Gov. Greg Abbott. "[Mayorkas is] not doing what the secretary of Homeland Security is supposed to do, which among other things, means supporting and deploying the Border Patrol [agents], which is completely lacking and inadequate down here. So Secretary Mayorkas is a disaster in what he has done, and no one should put any trust or confidence in anything that he says."
Nebraska Gov. Pete Ricketts noted that "18 percent of the families that are coming here illegally and being released, are testing positive for Coronavirus, COVID-19." Arizona Gov. Doug Ducey said pointed out that "by neglecting the border, Biden has fueled an opioid epidemic in America." Ohio Gov. Mike DeWine declared, "This crisis at the southern border is a humanitarian crisis. It's also a drug crisis."
Ducey added, "I've joined 25 other governors, many who are standing behind me today, and sending a letter to President Biden requesting a meeting now. Either he's unwilling to solve this crisis, or he doesn't know how."
Or both.