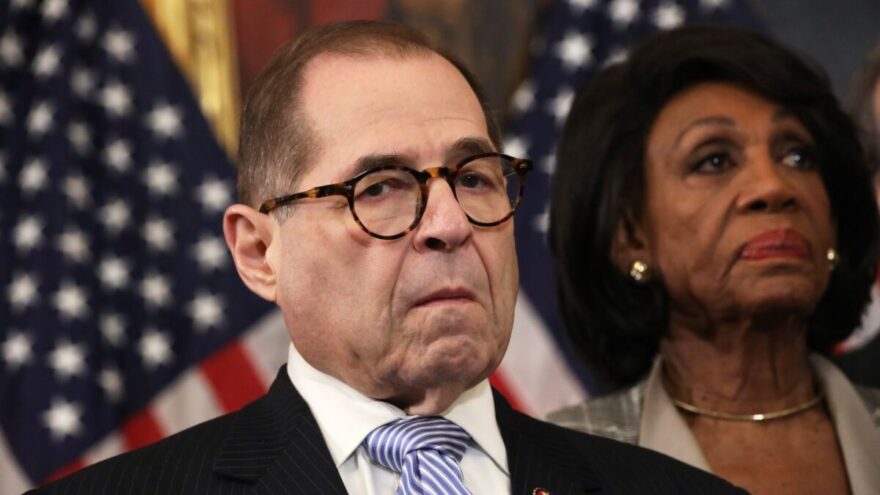 'Good!': Jerry Nadler Cheers FBI Raid of Trump's Mar-a-Lago
August 10, 2022
Monday night on Twitter, New York Democrat Rep. Jerry Nadler showed his totalitarian side when he literally cheered the FBI raid on former President Trump's Mar-a-Lago home.
"Good!" Nadler tweeted, responding to a breaking news tweet from the New York Times saying the FBI raided Mar-a-Lago.
"These are dark times for our Nation," Trump wrote in a statement. "Nothing like this has ever happened to a President of the United States before."
Nadler and his fellow authoritarians may have cheered the raid, but many others were angered at the "abuse of power" from the FBI and the Democrats.
Donald Trump Jr. reacted on Twitter: "Biden's out of control DOJ is ripping this country apart with how they're openly targeting their political enemies,. This is what you see happen in 3rd World Banana Republics!!!"
Republican National Committee (RNC) Chairwoman Ronna McDaniel called the FBI's "outrageous" raid an "abuse of power" that "must stop." She added, "Absolute power corrupts absolutely. Countless times we have examples of Democrats flouting the law and abusing power with no recourse. Democrats continually weaponize the bureaucracy against Republicans.