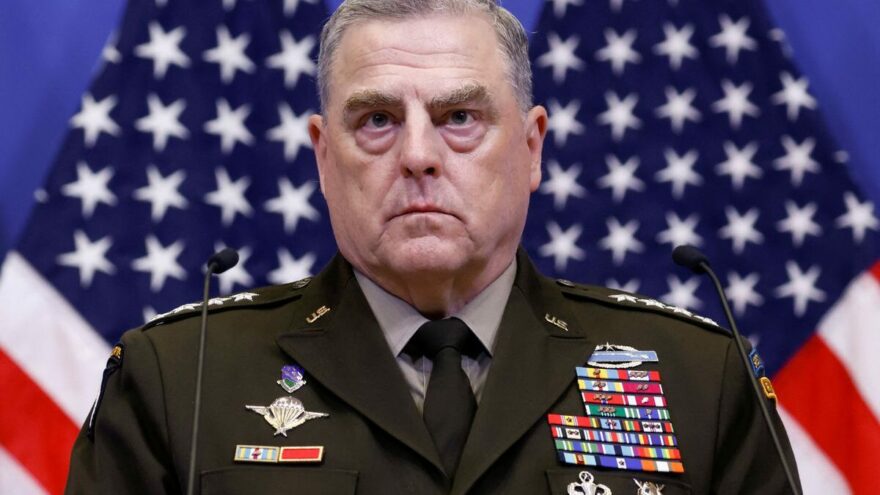 Gen. Milley: It Will Be 'Very, Very Difficult' to Eject Russian Forces from Ukraine This Year
January 23, 2023
At a press conference after a meeting of the Ukraine Defense Contact Group in Germany on Friday, Chairman of the Joint Chiefs of Staff Gen. Mark Milley acknowledged that it would be difficult for Ukrainian forces to "eject" Russian forces from all of Ukraine this year.
"From a military standpoint, I still maintain that for this year it would be very, very difficult to militarily eject the Russian forces from all — every inch of Ukraine and occupied — or Russian-occupied Ukraine. That doesn't mean it can't happen, doesn't mean it won't happen, but it'd be very, very difficult," Milley said.
"But I do think at the end of the day this war, like many wars in the past, will end at some sort of negotiating table, and that'll be determined in terms of timing by the leaders of both countries, both Russia and Ukraine," he added.
And yet Defense Secretary Lloyd Austin pledged to support Ukraine "for as long as it takes" — a statement that was accompanied by another package of military aid to Ukraine, in the amount of $2.5 billion. The U.S. has sent $27.5 billion in military equipment, much of it from its own stocks, to Ukrainian forces since January 2021, and more than $100 billion in aid overall.