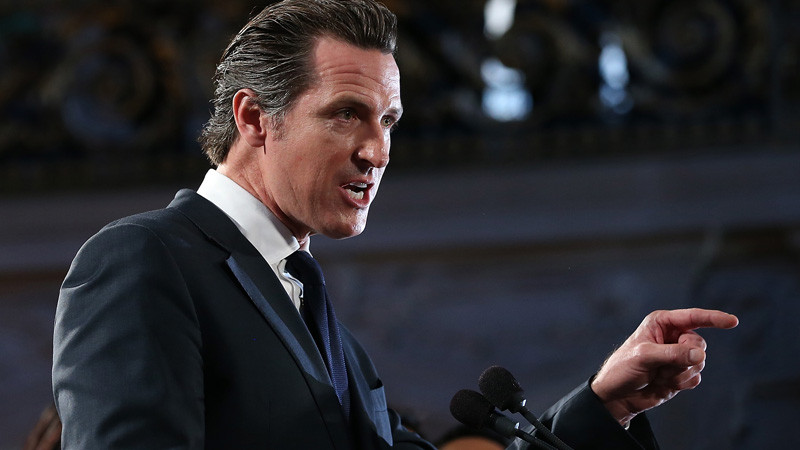 Gavin Newsom Gives $8 Million to Abortion Facilities for Security
May 11, 2023
California Gov. Gavin Newsom's (D) office announced this week that the state is awarding $8 million in grants to 21 abortion facilities to bolster physical and data security "as extreme politicians continue to attack access to essential reproductive health care."
"All health care providers deserve to feel safe while offering resources and services to patients," Newsom said in a statement. "As attacks on reproductive health care continue, we're providing resources to help ensure patients and providers feel safe and secure while accessing or providing critical reproductive health care."
The grant program is called the Physical and Digital Infrastructure Security Grant Program and is administered by the California Governor's Office of Emergency Services (Cal OES) in coordination with the Department of Health Care Access and Information (NCAI). The funds will go toward offices that "may be the target of violence and vandalism," including independent offices and Planned Parenthood facilities from Redding to Long Beach.
"This funding represents a key part of our responsibility to protect Californians from violence," Cal OES Director Nancy Ward said in a statement. "By providing security at vulnerable healthcare locations, we can help protect everyone involved, from providers, to patients, and the surrounding community."
The move comes despite the fact that FBI Director Christopher Wray admitted during a hearing before the Senate Homeland Security Committee in November 2022 that approximately 70 percent of abortion-related threats of violence in the United States since the Supreme Court's Dobbs decision have been against pro-life groups.
According to CatholicVote, there have been 86 attacks against pro-life groups and pro-life pregnancy centers and 154 attacks against Catholic churches since someone leaked the Supreme Court's decision to overturn Roe v. Wade and return the issue of abortion to individual states. Several incidents of pro-abortion activists targeting pro-life activists and organizations have occurred in California within the last few years.