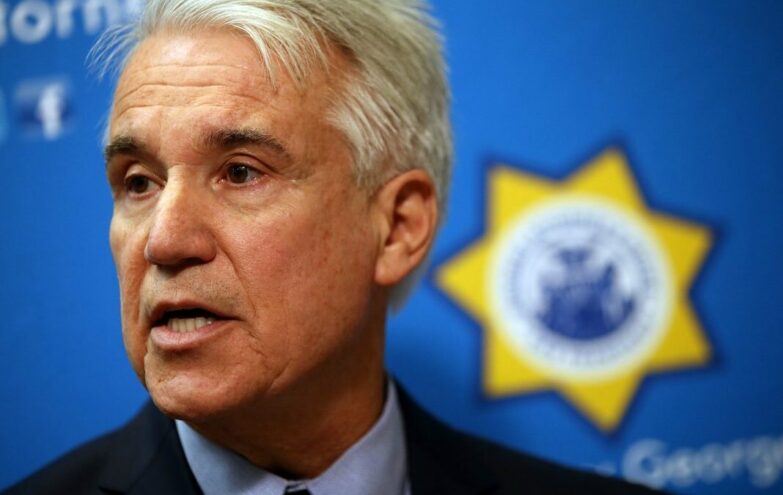 Gascón to Release Murderer 6 Years into 50-year Sentence
November 11, 2021
Local ABC affiliate KABC-7 reported Tuesday that the office of George Soros-backed Los Angeles District Attorney George Gascón has engineered the imminent release of a convicted murderer just six years into a 50-year sentence.
"This month, [Gascón's] office used a legal technicality that will lead to the release of Andrew Cachu, a convicted murderer and documented gang member who was sentenced to 50 years in prison," the station reported. "Cachu was convicted of gunning down 41-year-old Louis Amela outside a Palmdale restaurant in 2015. At the time, Cachu was a few weeks shy of his 18th birthday, but was tried as an adult."
Asked to explain the release, Gascón said that his office had hoped to move Cachu into the juvenile detention system, but that effort failed because "the whole system is evolving."
This is only the latest instance in which Gascón has sought reduced sentences for criminals, outraging prosecutors and victims' families. Last year, for example, shortly after taking office, he sought a reduced sentence for a man convicted of murdering two people, including Los Angeles Sheriff's Department Deputy Joseph Solano.
"An attorney for the Amela family says they are outraged about the release and shocked that the District Attorney's Office failed to even consult with them about the move," KABC-7 reported. Gascón did not explain why he had not contacted the victim's family, but it is fair to assume that it is because he, like the Democrat Party in general, prioritizes criminals over the law-abiding.