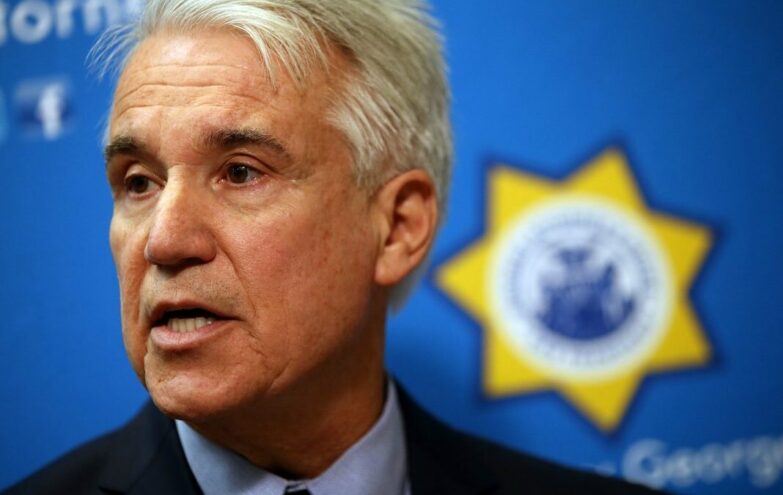 Gascón Seeks Reduced Punishment for L.A. Cop Killer
December 17, 2020
Breitbart News reports that newly-installed Los Angeles District Attorney George Gascón is seeking reduced penalties for a man accused of committing two murders in June 2019, including Los Angeles Sheriff's Department deputy Joseph Solano.
Gascón, heavily funded by left-wing billionaire George Soros, and backed by the Democratic Party establishment in California, was sworn in earlier this month, and immediately vowed to stop the use of cash bail, to bar prosecutors from seeking the death penalty, and to end sentencing "enhancements" such as additional penalties for using a gun in committing a crime, or belonging to a criminal gang.
His changes include making accused cop-killer Rhett Nelson eligible for parole one day. Nelson allegedly shot off-duty Deputy Solano in the back of the head while he was waiting in line at an Alhambra Jack in the Box.
Gascon's office is seeking to dismiss all gun enhancements and special circumstances of multiple murders against Nelson. If a judge signs off on the dismissals, life without parole would be off the table for Nelson if he were to be convicted, and he could potentially be released from prison at some point in the future.
This is the kind of pernicious influence the open-borders globalist Soros has wielded all across this country.