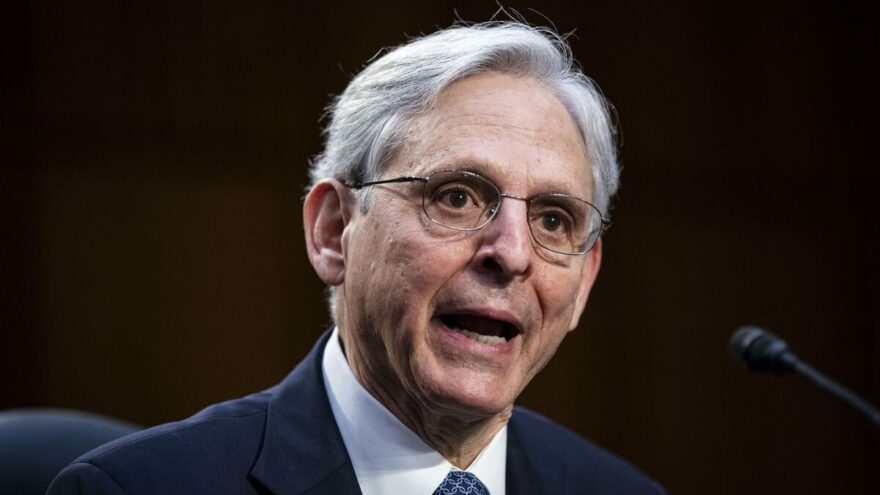 Garland: Drug Cartels Unleashed Fentanyl Crisis Here 'on Purpose'
March 1, 2023
Testifying before the Senate Judiciary Committee on Wednesday, Attorney General Merrick Garland said Mexican drug cartels unleashed the fentanyl crisis on the U.S. "on purpose," and urged the Mexican government to "do more" to combat drug trafficking.
"It's a horrible epidemic, but it's an epidemic that's been unleashed on purpose by the Sinaloa and the new generation Jalisco cartels," Garland told Republican Sen. Lindsey Graham, who then pressed Garland about what Mexico was doing to combat drug trafficking.
"They are helping us, but they could do much more. There's no question about that," Garland responded.
Seizures of fentanyl by CBP jumped from about 4,800 pounds in 2020 to 14,700 pounds last year. At least 12,500 pounds of fentanyl have already been seized in the first four months of fiscal year 2023, which began last October.
Drug trafficking has risen hand-in-hand with illegal border crossings under President Biden's administration. The U.S. saw roughly 100,000 monthly border encounters in Feb. 2021, when Biden took office, but now regularly sees well over 230,000 encounters, according to CBP data.
Gee, if only there were something we could do about those illegal border crossings…