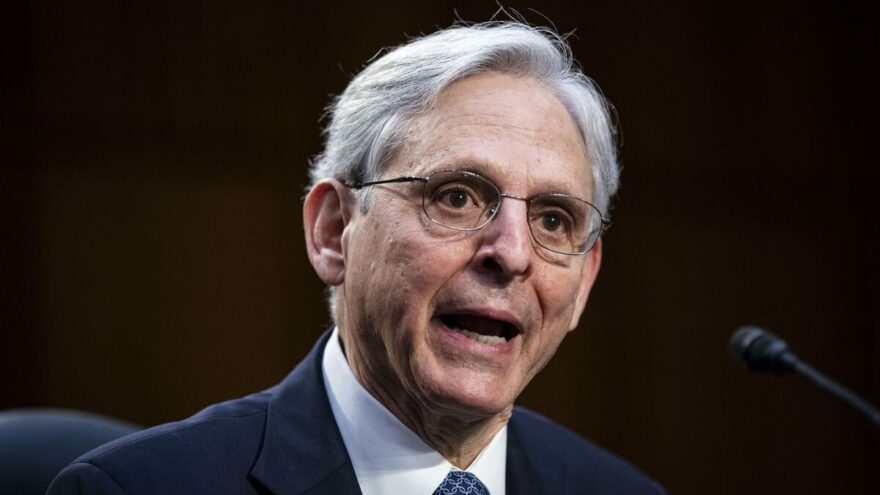 Garland Named Special Counsel to Investigate Trump, Not Biden
January 11, 2023
Breitbart News reports that Attorney General Merrick Garland named a special counsel to investigate former President Trump, not President Biden, two weeks after Biden's classified briefings and documents were discovered at the Penn Biden Center.
On November 18, Garland named former federal prosecutor Jack Smith special counsel for two probes of Trump by the Department of Justice. About two weeks prior, on November 2, Biden's classified documents were reportedly unearthed at Biden's so-called "think tank," the Penn Biden Center, by the president's attorney.
The timeline suggests Garland appointed a special counsel to investigate Trump for allegedly mishandling classified documents while potentially knowing Biden had allegedly committed the same violation. Critics say Garland's decision to not disclose the revelations before January was a political calculation to benefit Democrats in the midterms.
Biden has claimed he did not know classified documents were stashed at the Penn Biden Center, but Mike Davis, founder and president of the pro-Trump Article III Project, called Biden's claim "nonsense."
"Biden moved these stolen classified records twice: a. Before January 20, 2017 (left White House) b. After moving into new office in February 2018," he tweeted. "Biden had these stolen classified records in his personal files."
In September, Biden appeared on 60 Minutes and slammed Trump as "irresponsible" for allegedly storing classified documents at Mar-a-Lago. "How that could possibly happen? How anyone could be that irresponsible?" Biden said.