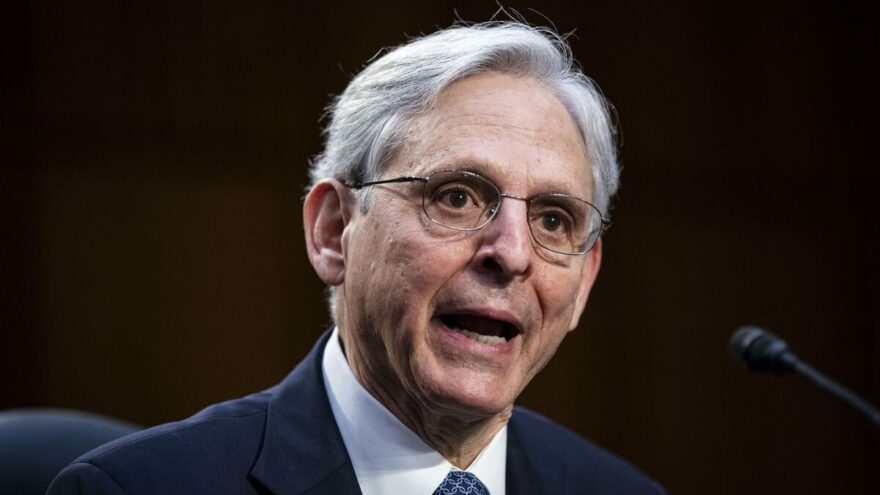 Garland Links FIVE Capitol Police Deaths to January 6 Chaos
January 6, 2023
In a statement on the second anniversary of the January 6 chaos at the Capitol, U.S. Attorney General Merrick Garland honored five Capitol Police officers who, he claimed, died after defending the legislature that day in 2021 — even though none died as a direct result of the chaos.
"Two years ago, the United States Capitol was attacked as lawmakers met to affirm the results of a presidential election," Garland wrote. "Perpetrators attacked police officers, targeted and assaulted members of the media, and interfered with a fundamental element of our democracy: the peaceful transfer of power from one administration to the next…
"We will never forget the sacrifice of the law enforcement officers who defended the members of Congress and others inside the Capitol that day," he continued. "And we will never forget the five officers who responded selflessly on January 6 and who have since lost their lives: Officer Brian Sicknick, Officer Howard Liebengood, Officer Jeffrey Smith, Officer Gunther Hashida, and Officer Kyle DeFreytag."
"Who have since lost their lives." Since is the operative word. Officer Sicknick died the following day from natural causes unrelated to the events of January 6. The other four officers committed suicide in the weeks after, with no evidence of any cause-and-effect related to that day. But Merrick would have you believe that all 5 officers died as a direct result of the Deep State-instigated chaos of that day.
Meanwhile, he said nothing about the only person who did die as a direct result of the violence that day: unarmed female protester Ashli Babbitt, who was shot by a plainclothes officer as she tried to climb through a broken window in a door inside the Capitol during the chaos.