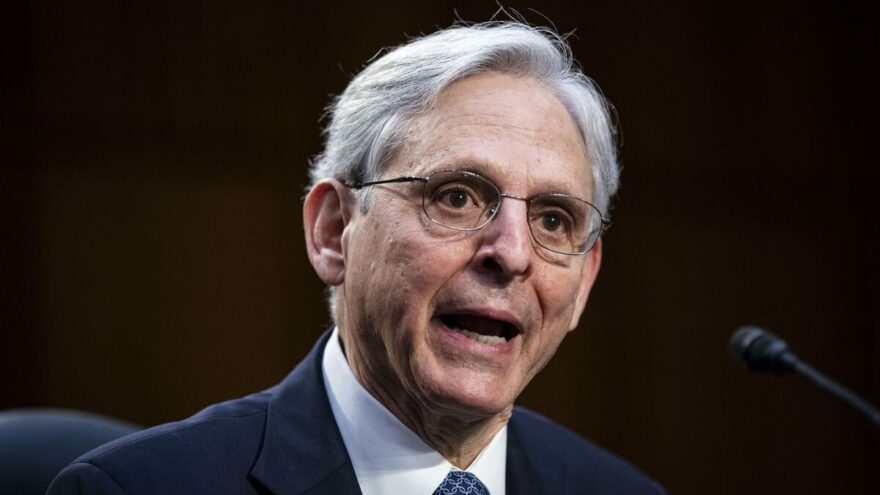 Garland Defends Special Counsel Smith's 'Commitment to Integrity'
June 15, 2023
Speaking to reporters on Wednesday, Attorney General Merrick Garland defended Special Counsel Jack Smith's "integrity" days after Smith secured a grand jury indictment against former President Trump.
"When did you find out that the special counsel was headed down this track, and why did you choose not to stop him, as was in your power?" a reporter asked Garland.
"I can't talk about particulars about this or any other ongoing criminal matter," the attorney general replied, adding, "Any questions about this matter will have to be answered by their filings in court."
He continued, "As I said when I appointed Mr. Smith, I did so because it underscores the Justice Department's commitment to both independence and accountability. Mr. Smith is a veteran career prosecutor. He has assembled a group of experienced and talented prosecutors and agents who share his commitment to integrity and the rule of law."
Trump disagrees. In his first speech hours after Tuesday's court appearance, Trump blasted Smith: "The prosecutor in our case is a thug. I've called him deranged Jack Smith. He's a behind-the-scenes guy, but his record is absolutely atrocious. He does political hit jobs."
"He's a raging and uncontrolled Trump hater, as is his wife, who happened to be the producer of that Michelle Obama puff piece. This is the guy I've got," Trump added.