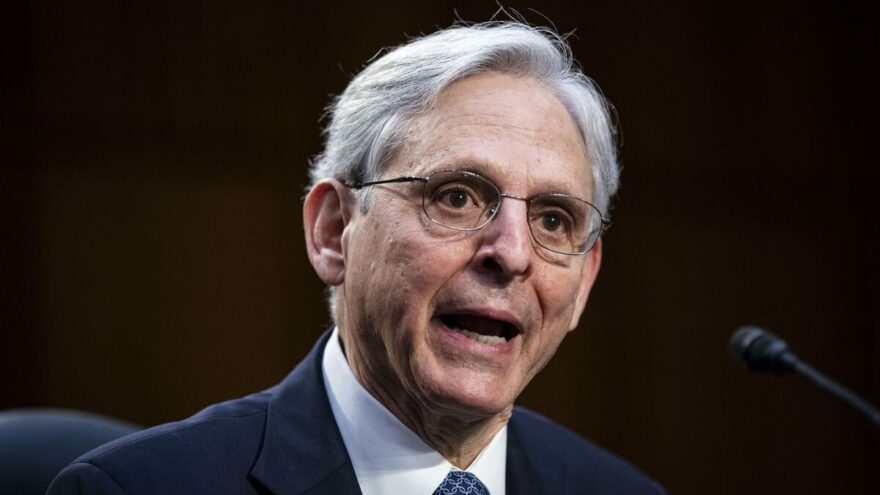 Garland Says No Double Standard in Biden's Classified Doc Scandal
January 25, 2023
Attorney General Merrick Garland told reporters in a press conference on Monday that his department has not applied a double standard of justice to President Biden's classified document scandal, after reportedly agreeing with Biden's personal lawyers to hide the scandal from the American people.
"We do not have different rules for Democrats or Republicans, different rules for the powerful or the powerless, different rules for the rich and for the poor, we apply the facts, and the law in each case in a neutral, non-partisan manner," Garland claimed. "That is what we always do."
Uh-huh.
But according to the Washington Post, not only did the White House and DOJ try to conceal the scandal from the public, but they also refused to divulge that the second trove of classified documents was already unearthed at Biden's home in Wilmington when CBS News first contacted the White House about the initial leak of classified documents apparently illegally stored at the Biden Penn Center.
"Early on, Biden's attorneys and Justice Department investigators both thought they had a shared understanding about keeping the matter quiet," the Post admitted, noting the Biden administration's attempt to conceal revelations of the second trove of stashed documents.
The New York Times reported that "[t]he quiet cooperation continued for weeks" between the aides and the DOJ.